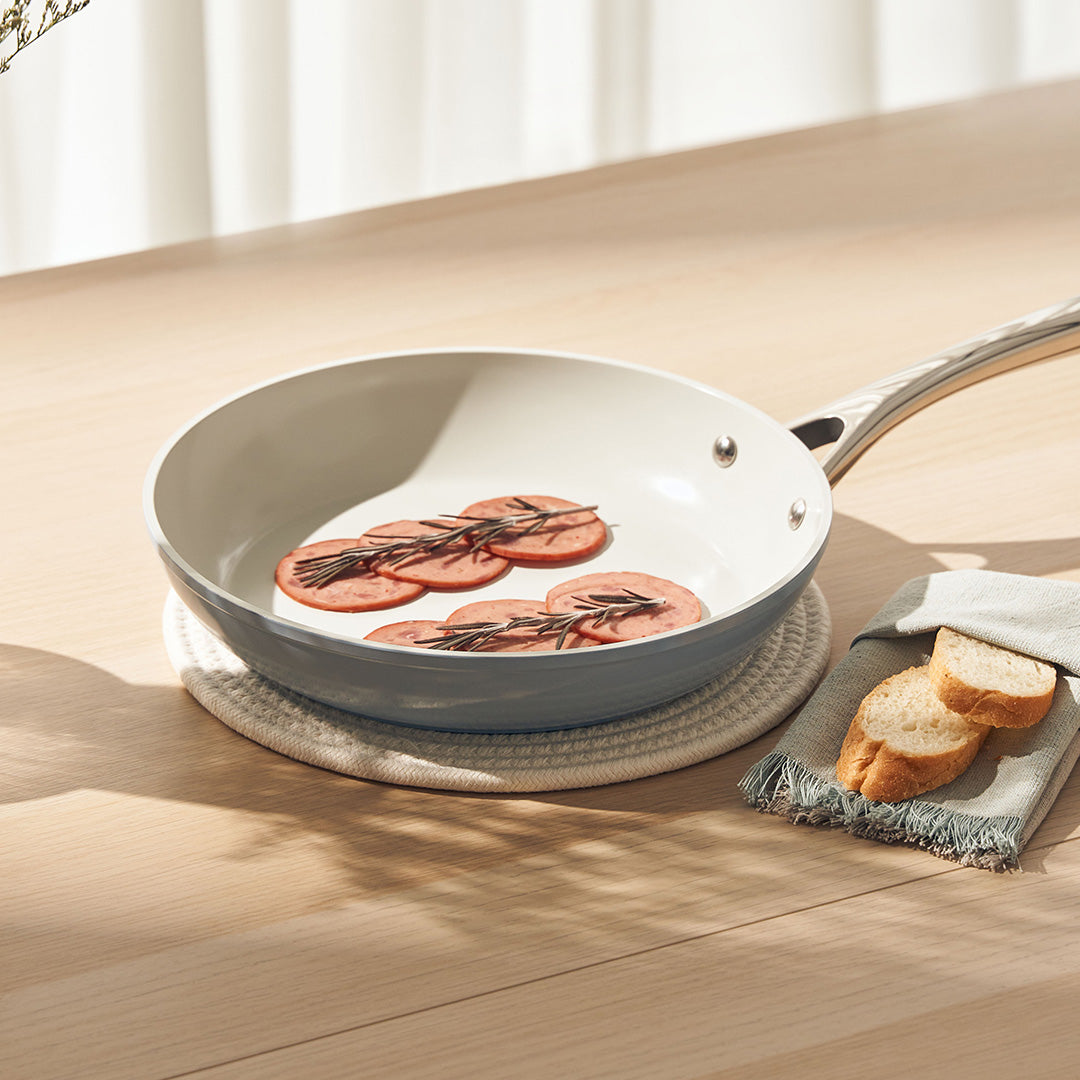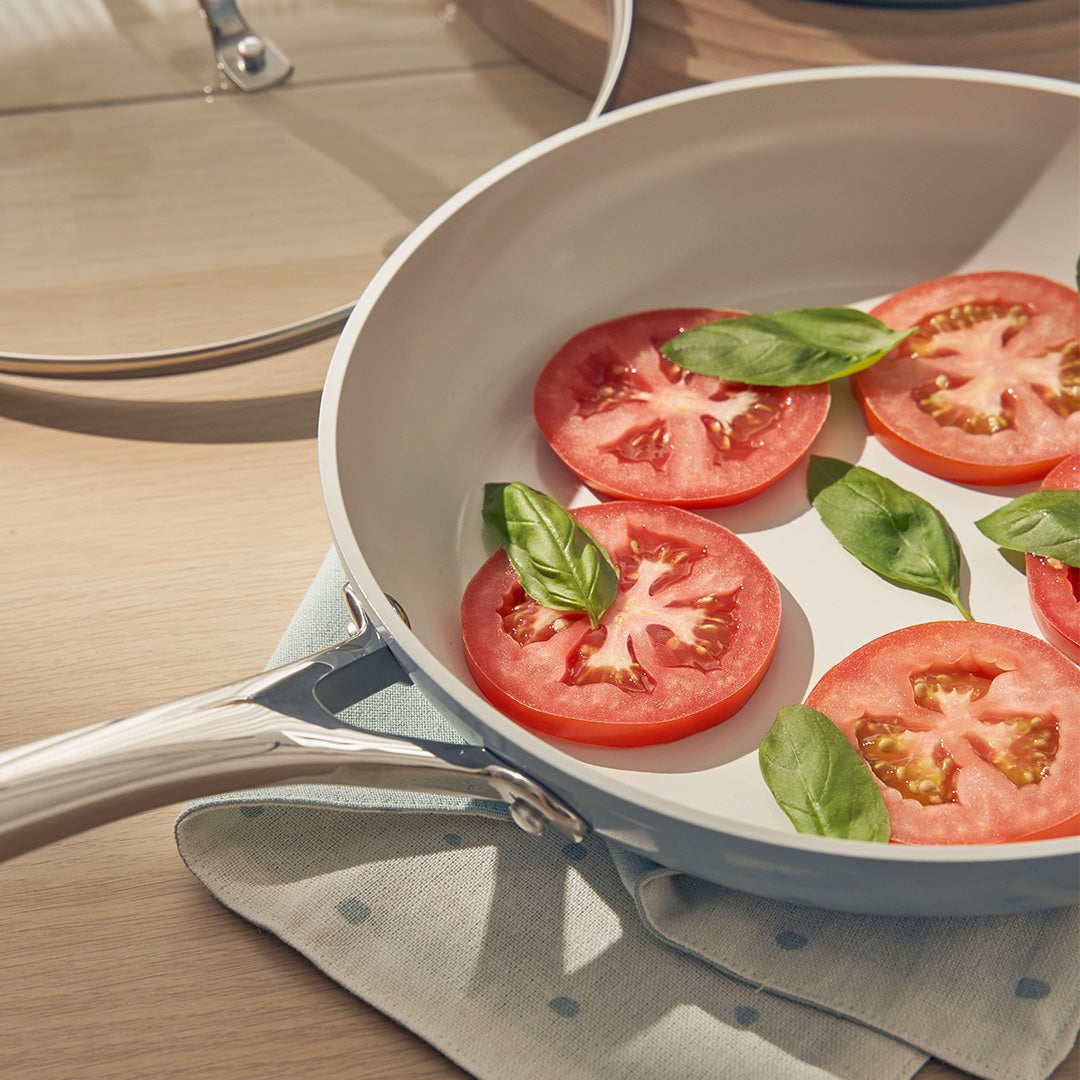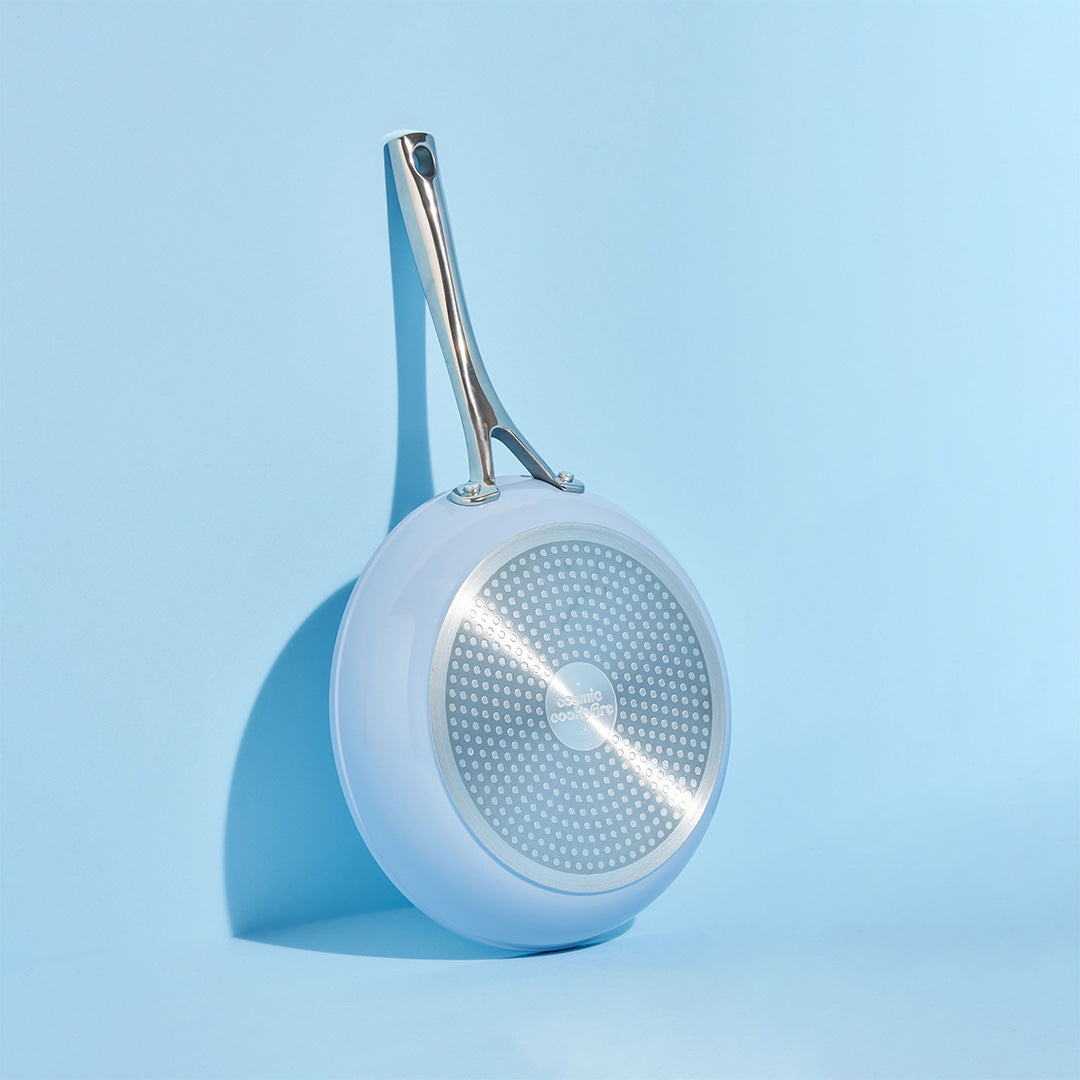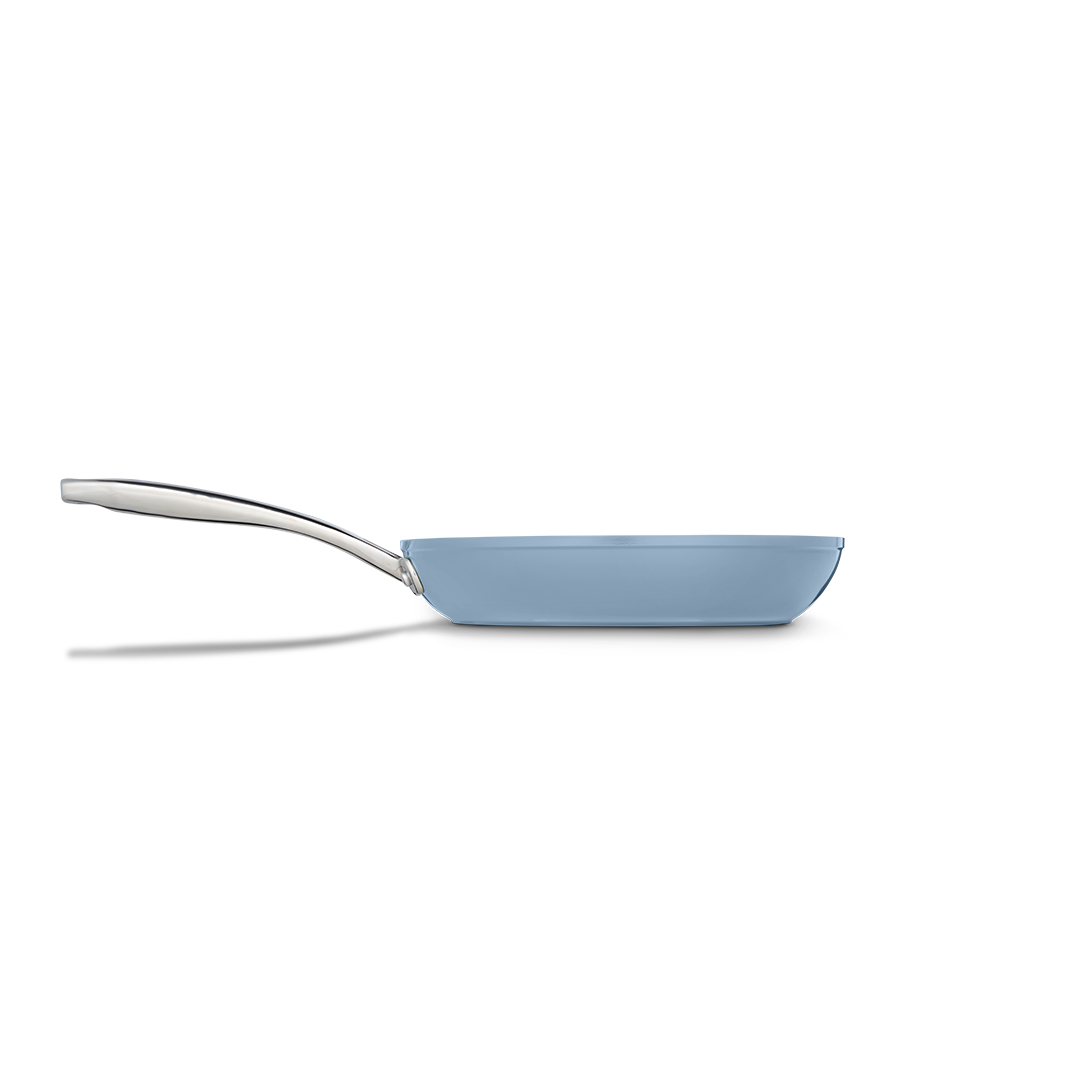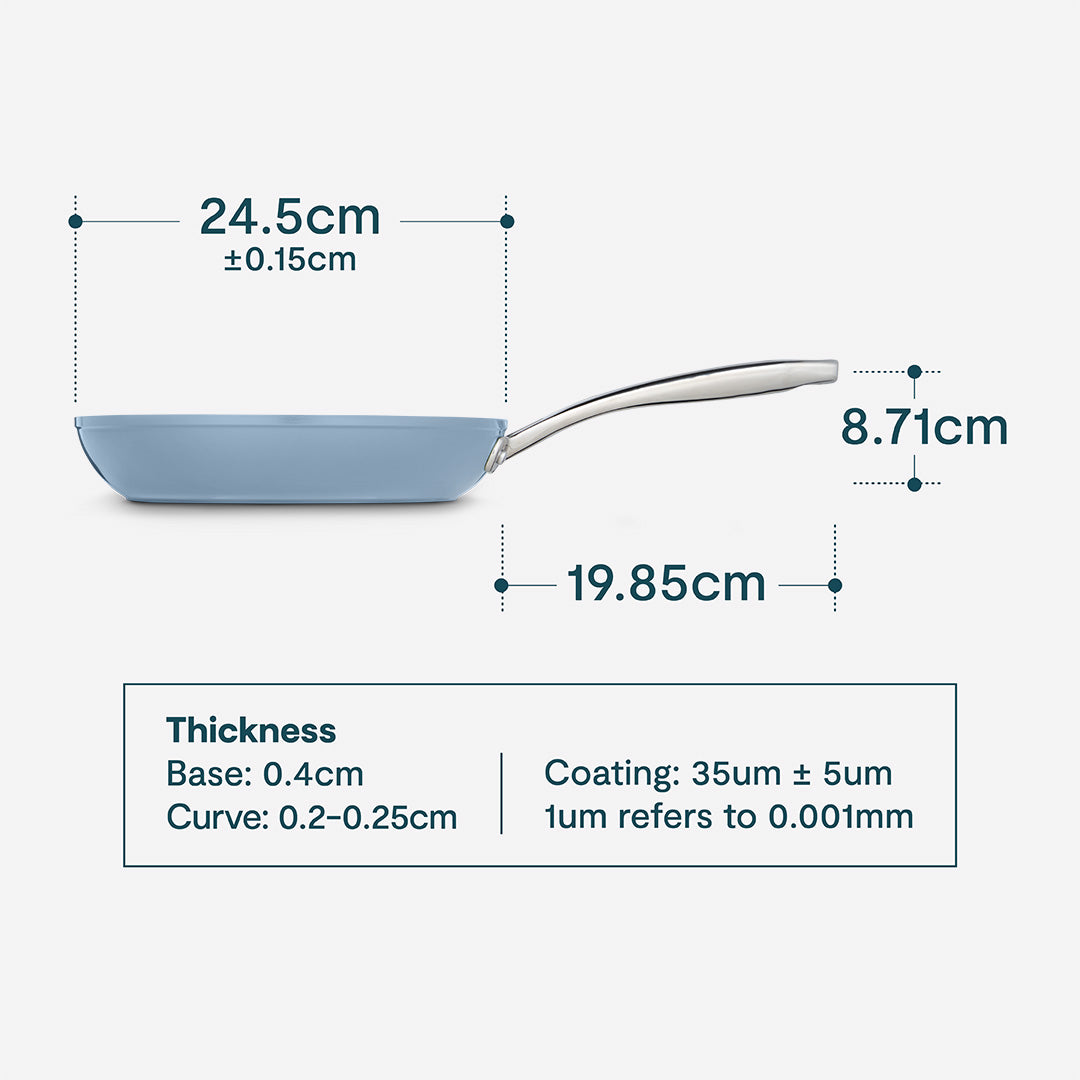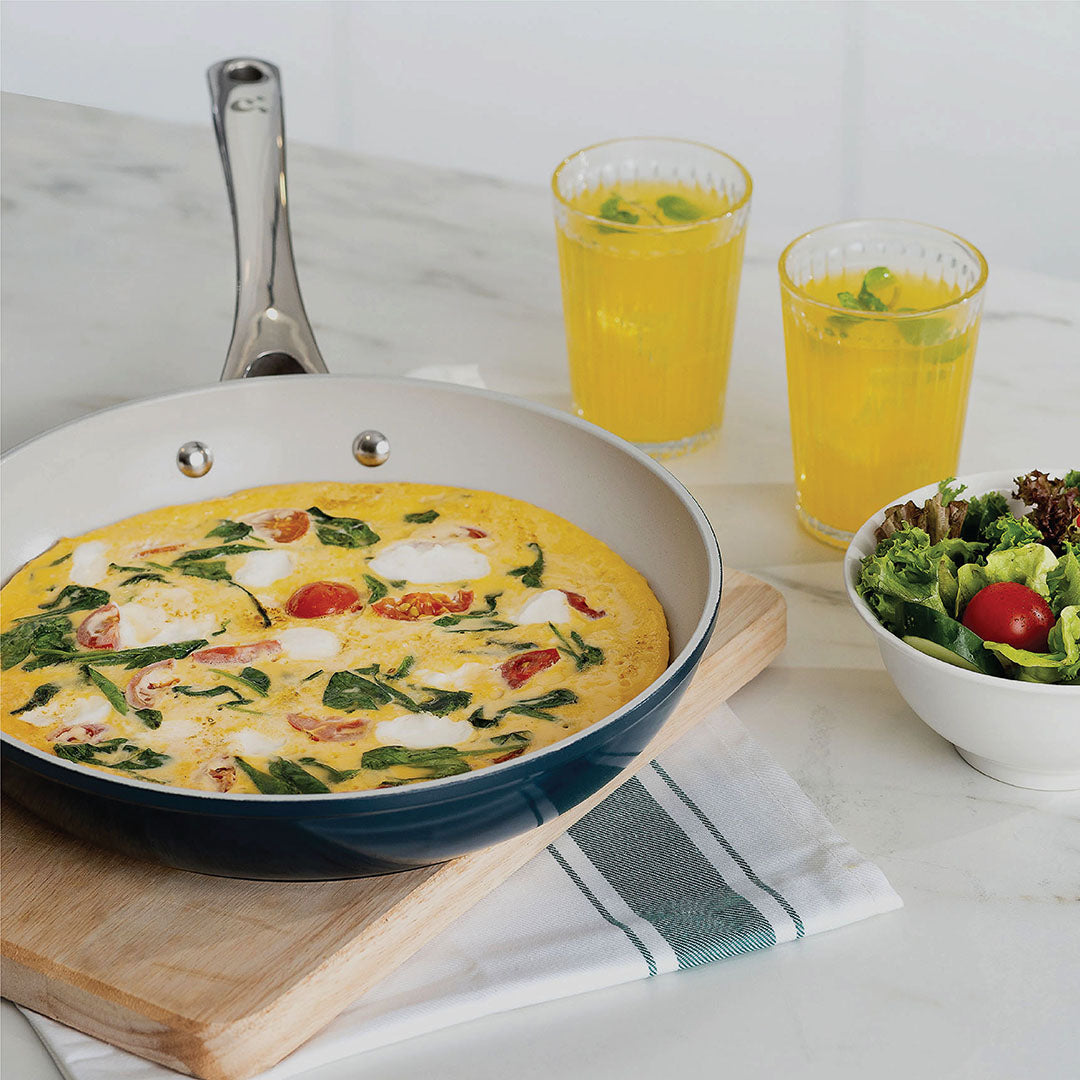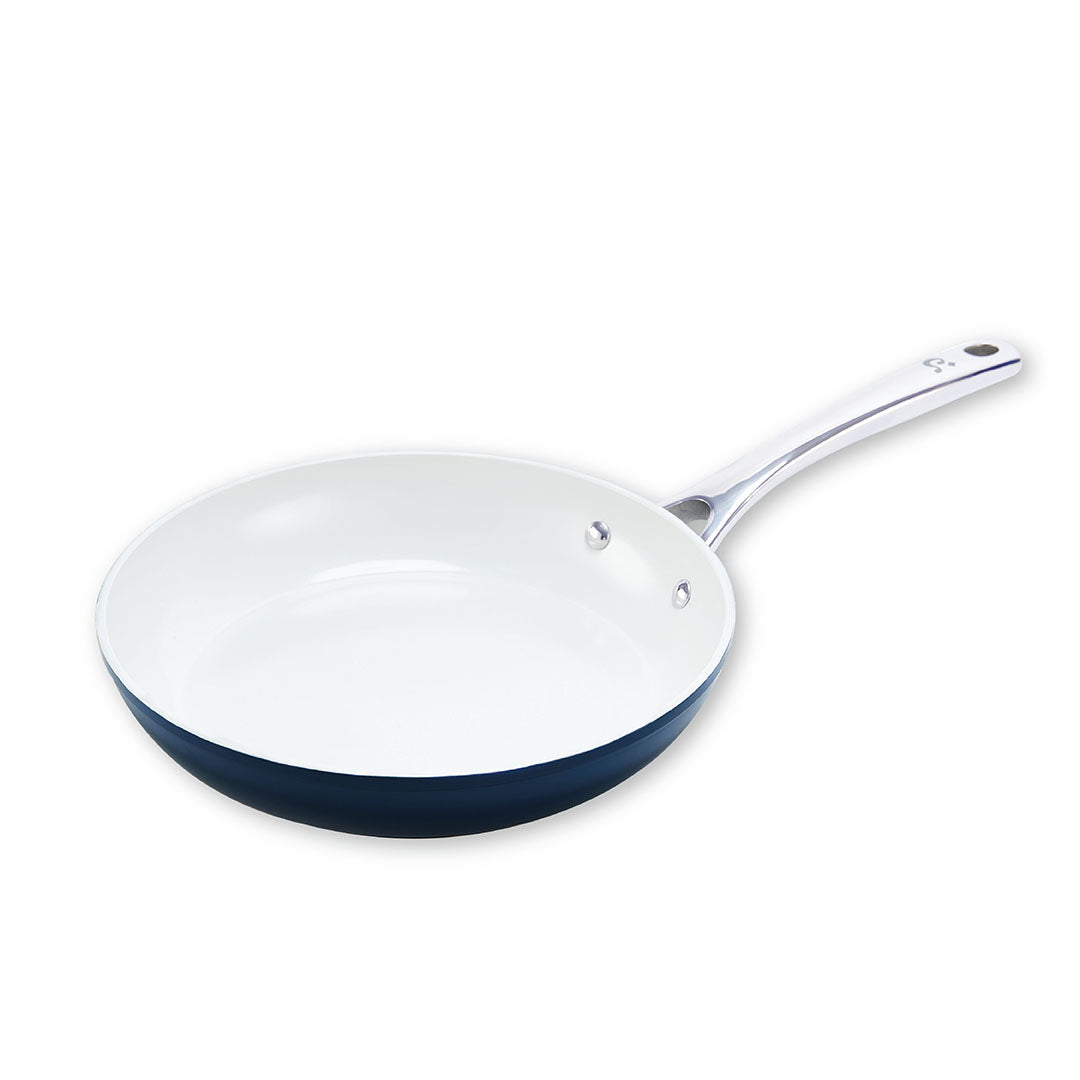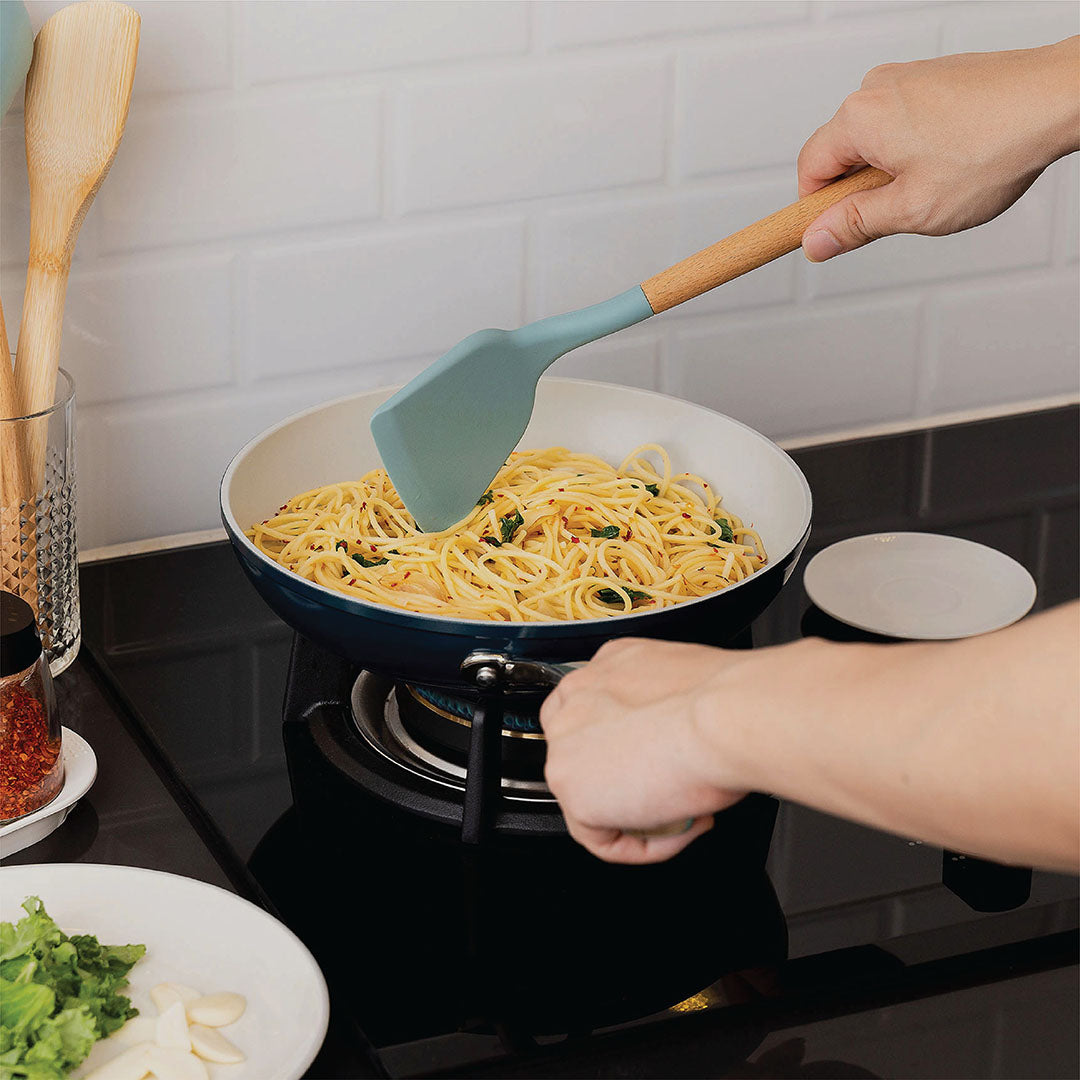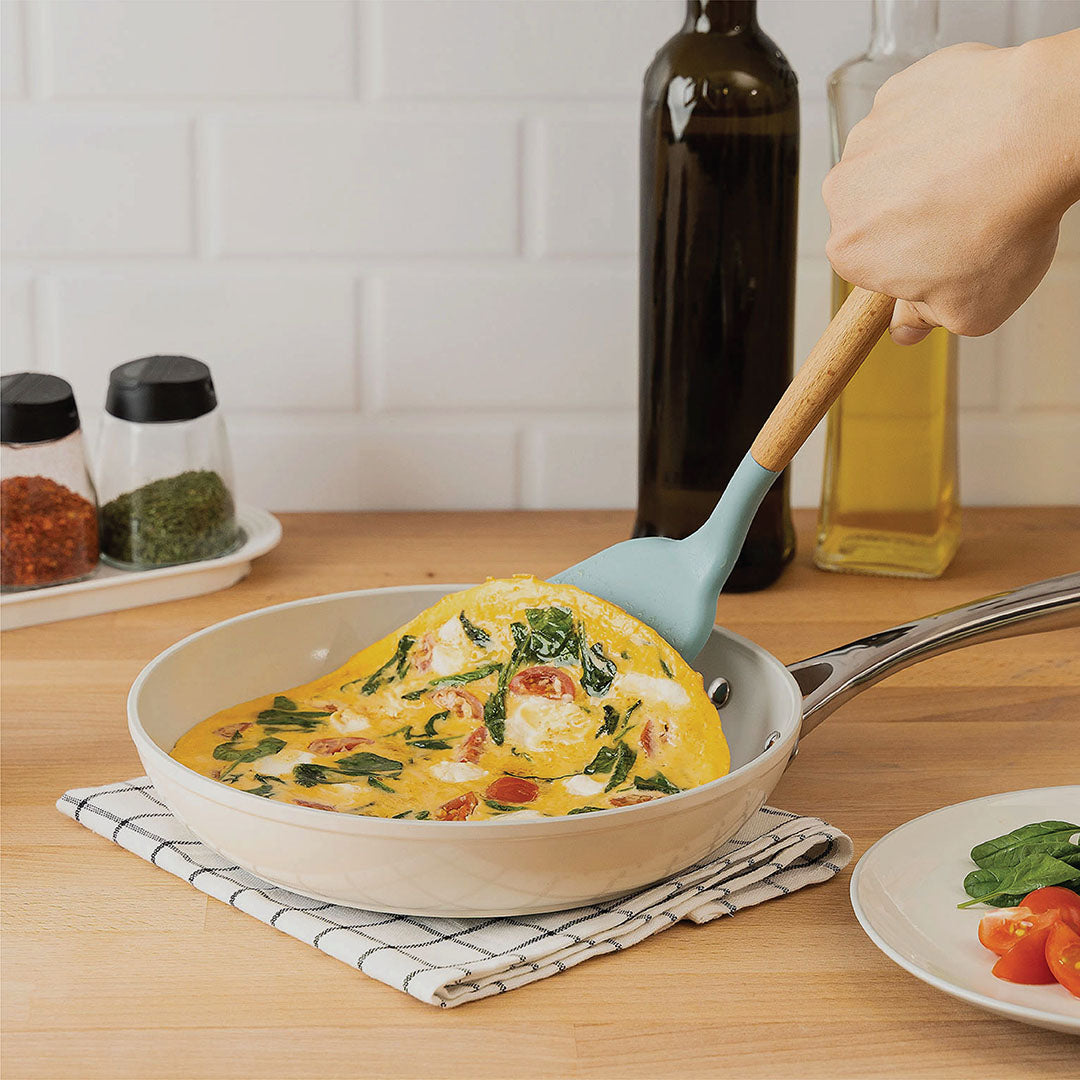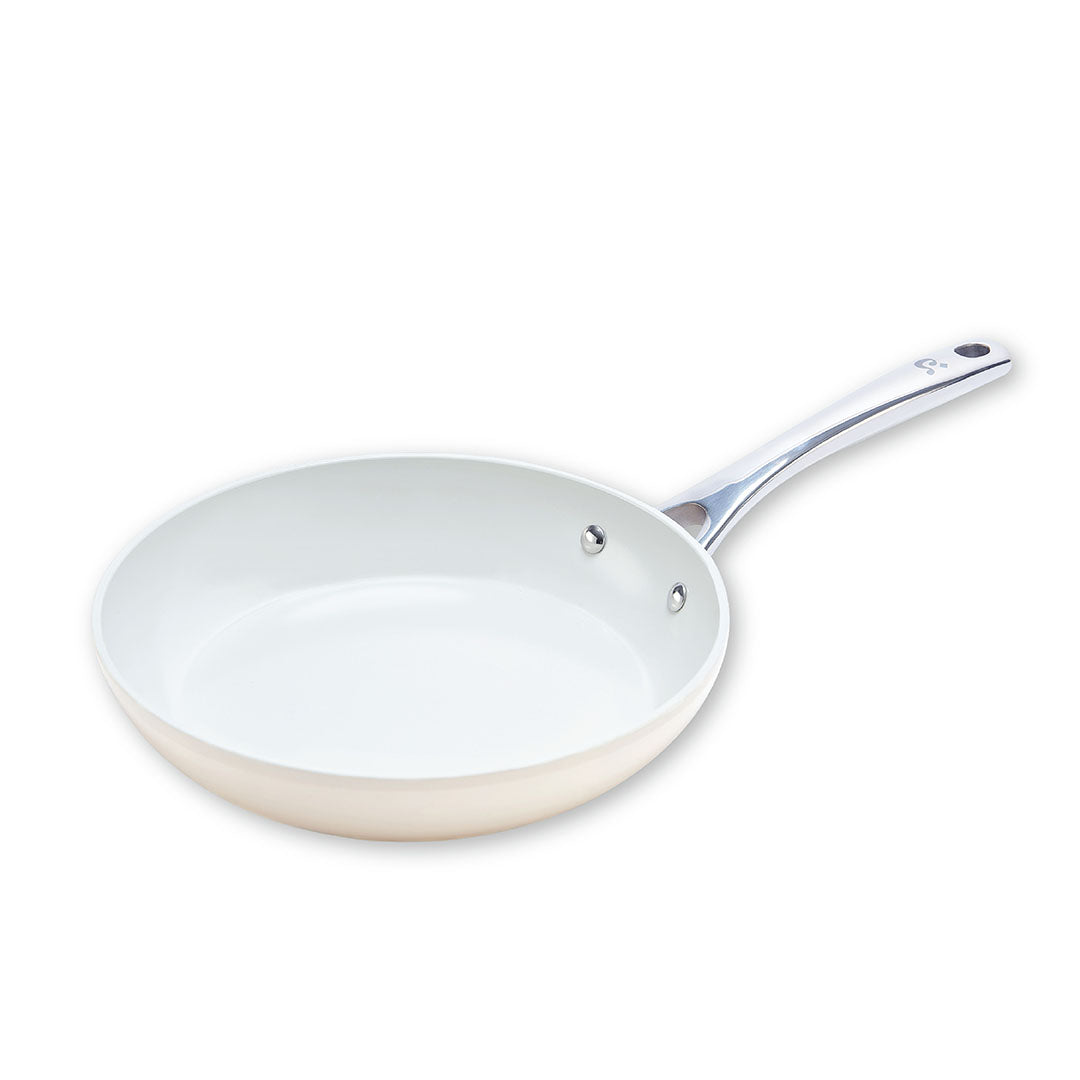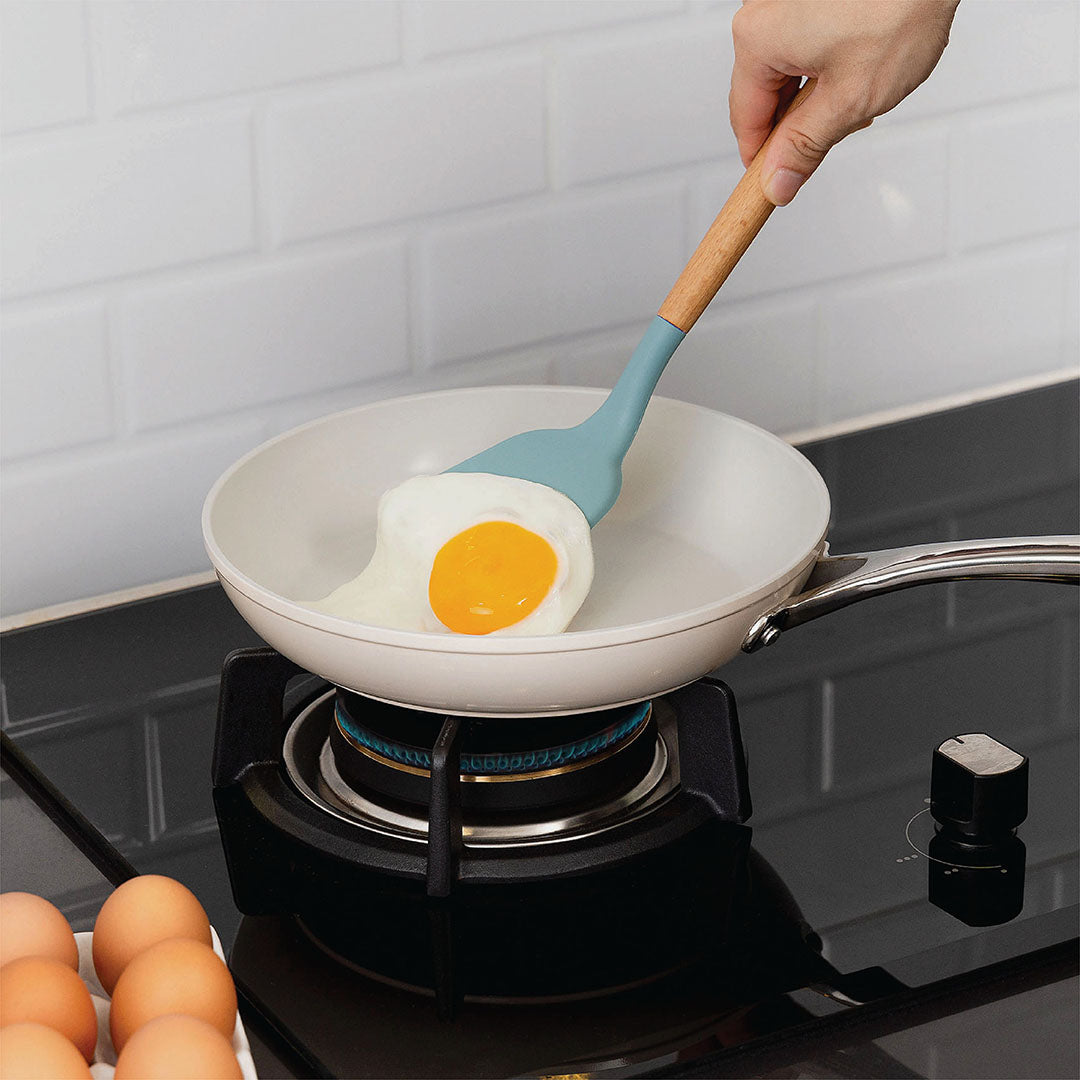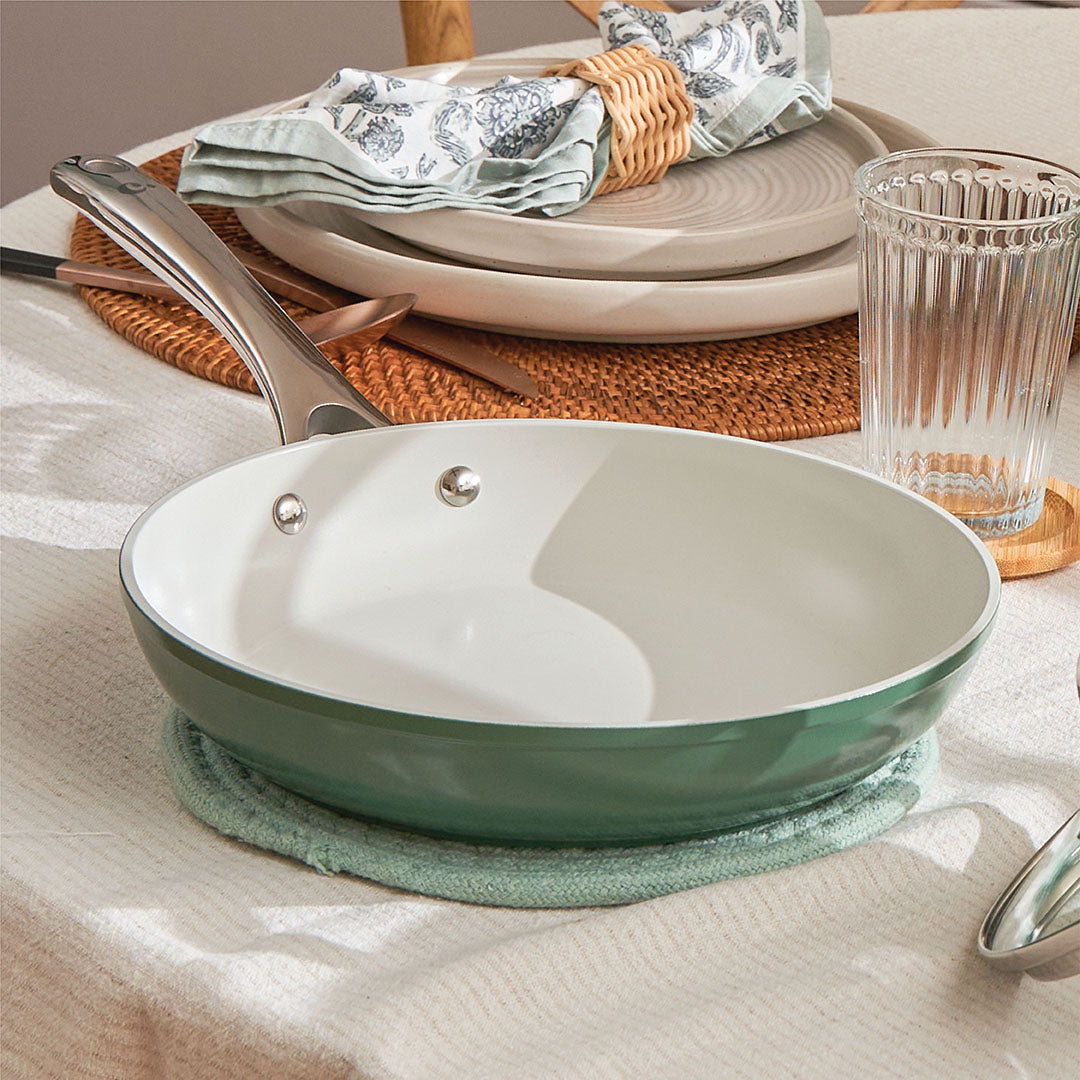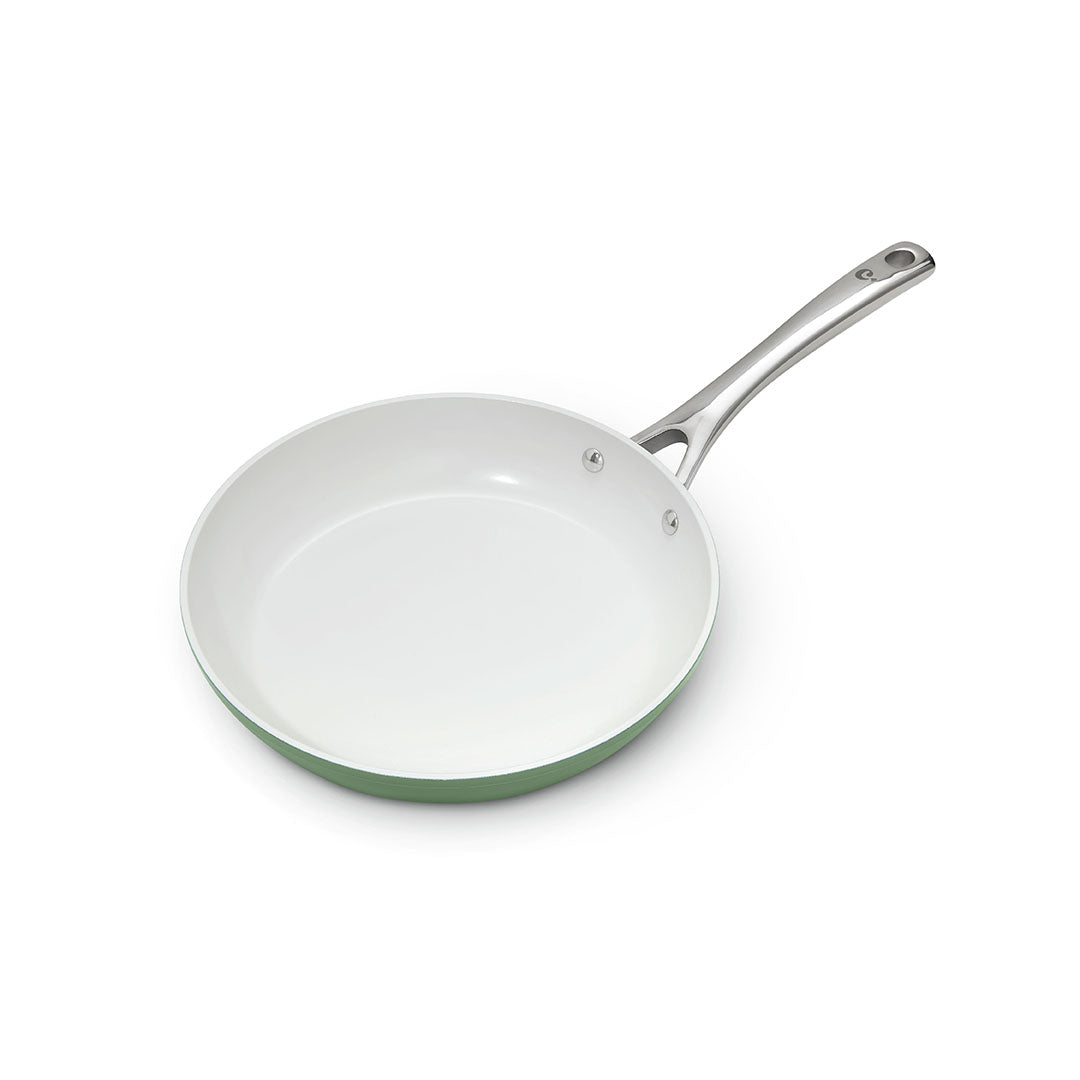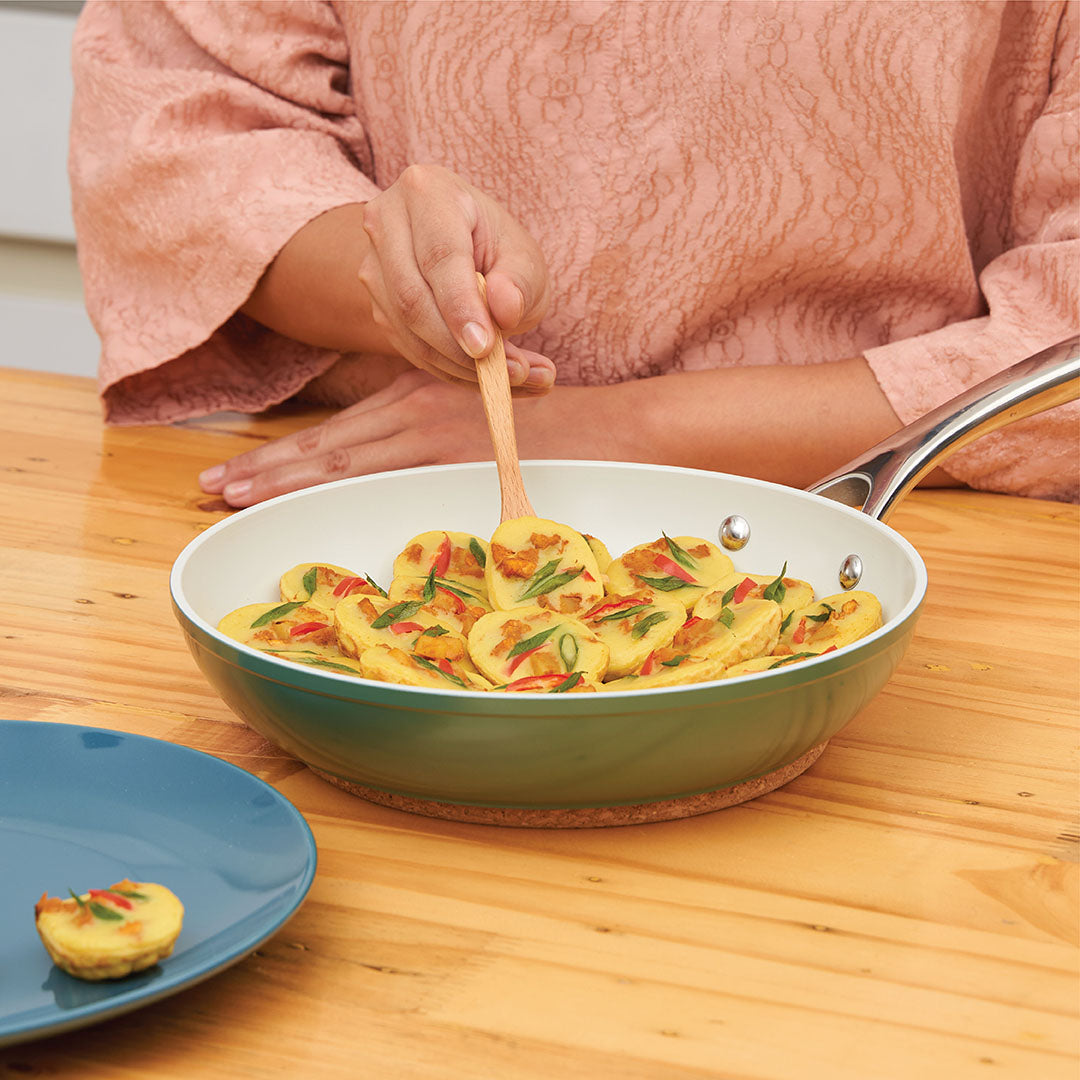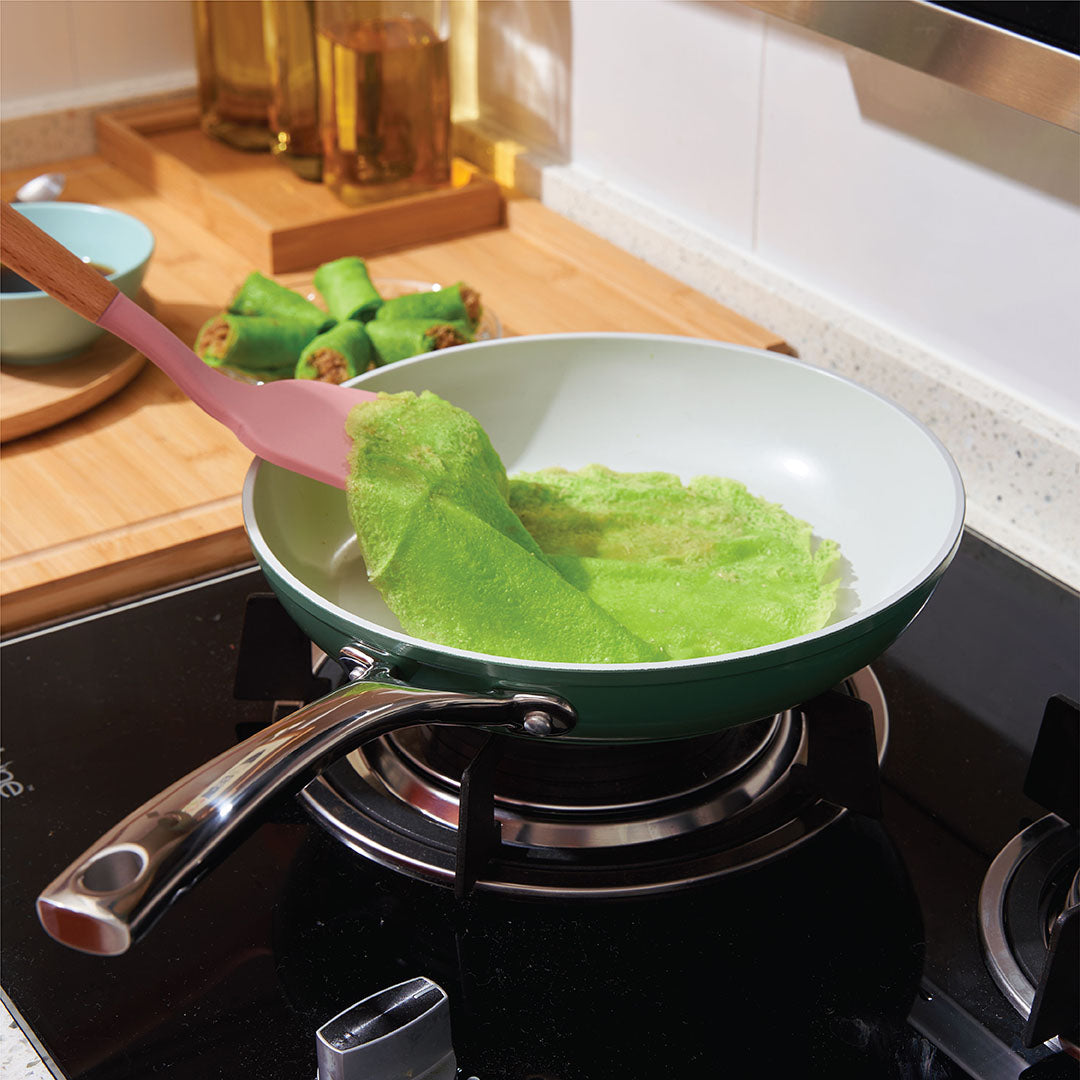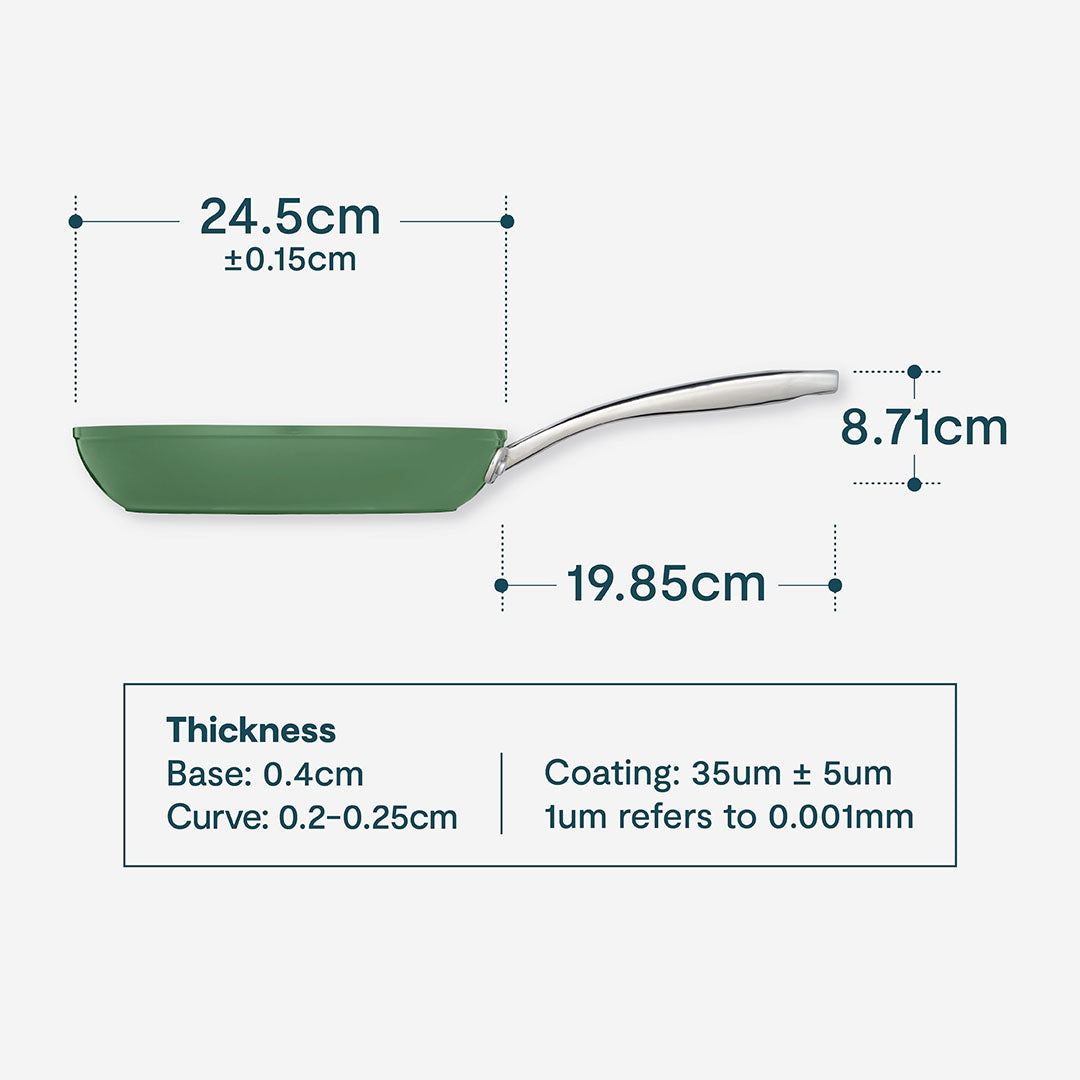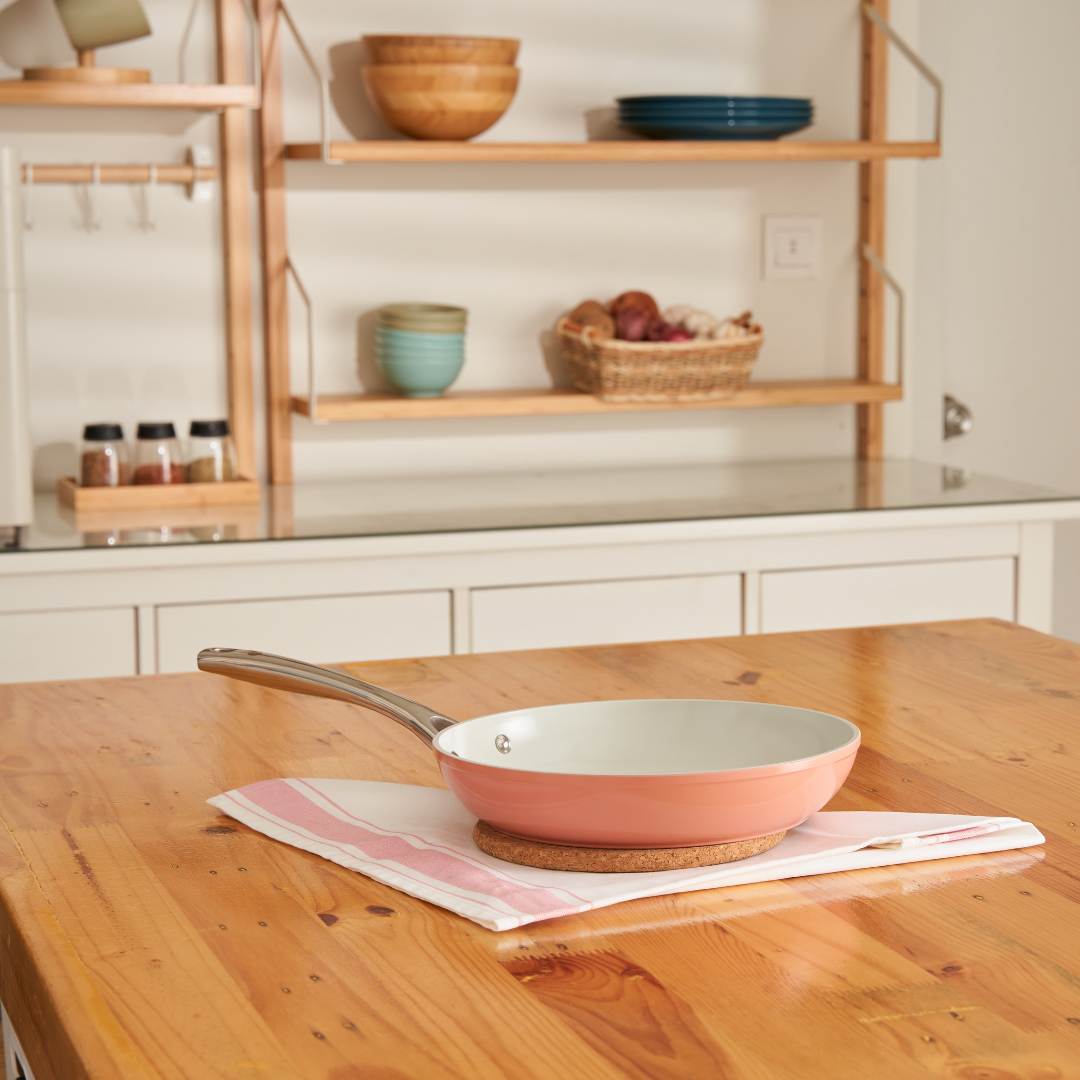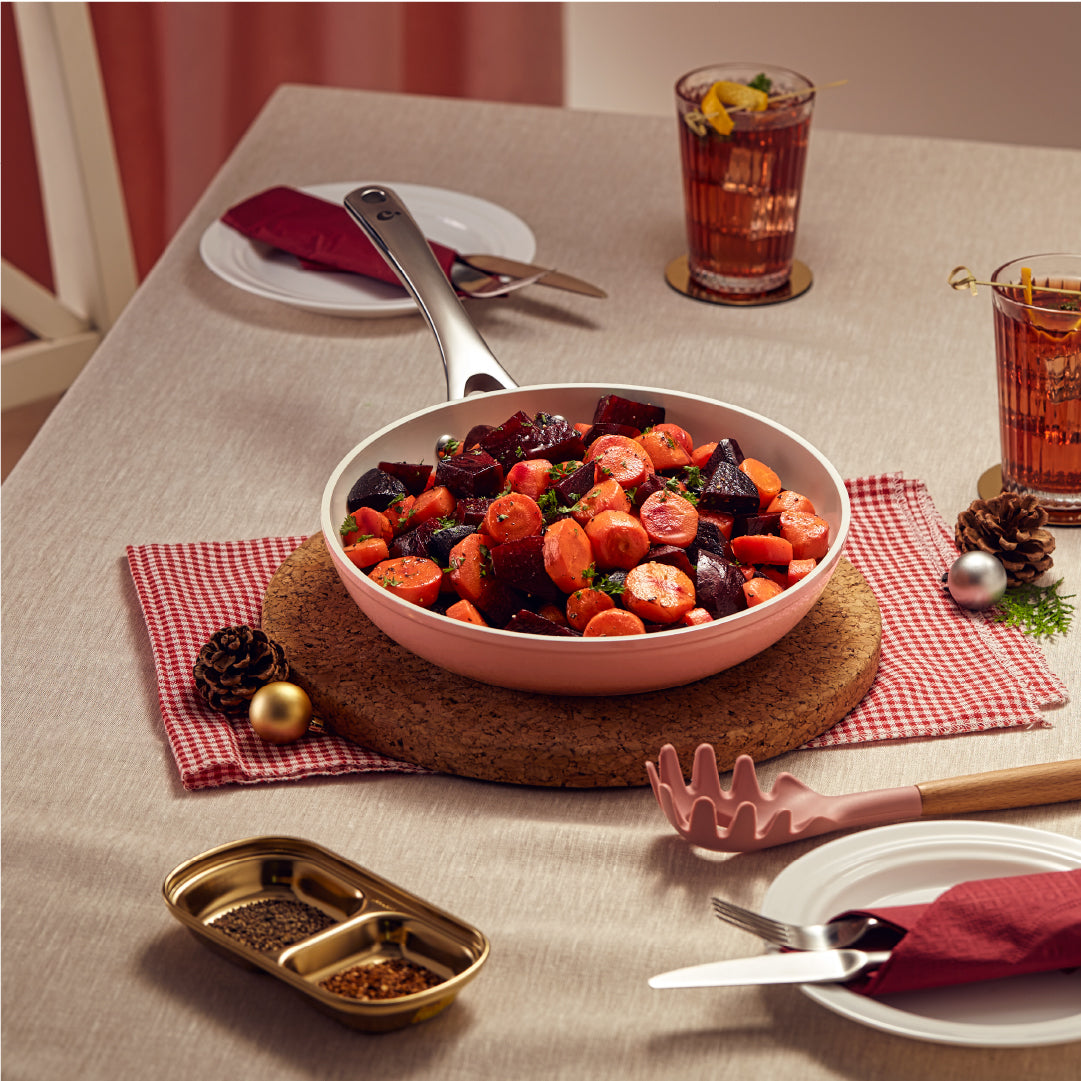 Cosmo Fry 24
40% Off Cosmo Fry 24! Discounts will automatically be applied at checkout.
Your best friend for frying and browning.
Fire it up with our Cosmo Fry 24, specially made with you in mind. Its ergonomic handle and curves were created for smoother flips and tosses with less oil needed when cooking.
Plus, excellent non-stick capabilities that makes cooking and cleaning a breeze.
✦ Non-Toxic (Free of PTFE [Teflon], synthetic coating [PFOA], and lead
✦ Great to use for frying, searing, and browning
✦ Suitable for gas, electric, and induction stovetops
✦ Two-coat system that distributes heat evenly
✦ Ergonomic stainless steel handle for a firm, comfortable grip
Non-Stick Ceramic, Aluminum Core, & Stainless Steel Handles

Height
✦ Base: 4.8cm

Diameter (excl. handle)
✦ Top: 24.5 ± 0.15cm
✦ Bottom: 19.25cm

Weight
✦ Pan: 0.8kg

Length
✦ Handle: 19.85cm

Thickness
✦ Base: 0.4cm
✦ Curve: 0.2 - 0.25cm
✦ Coating: 35um ± 5um
1um refers to 0.001mm
Featured on Cosmic Cookware social media
Non Toxic
Swiss Certified
Care Free Cleaning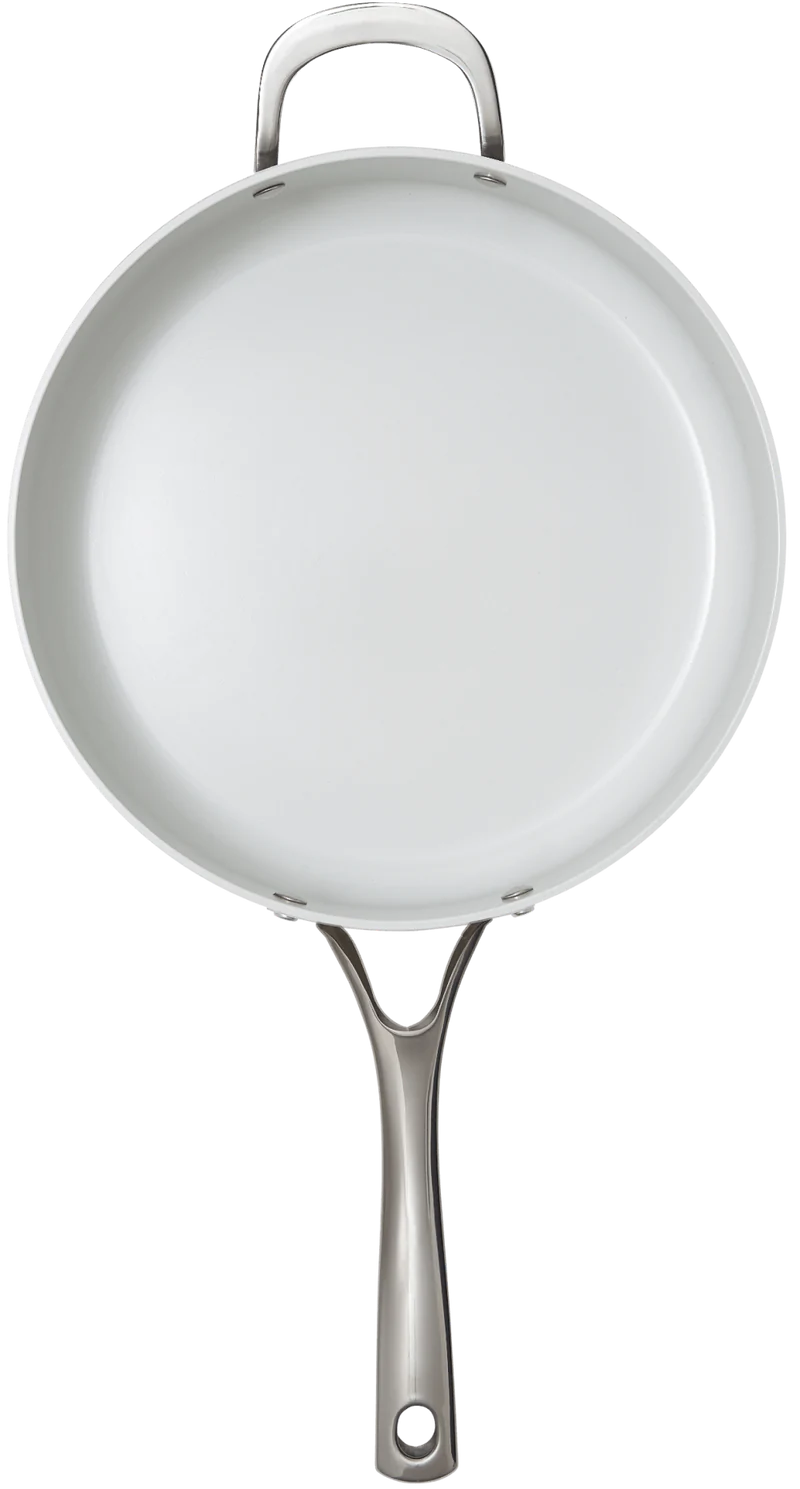 World class non-stick coating
Our certified Swiss-made & 100% chemical-free non-porous surface keeps your food free from harmful chemicals like Teflon (PTFE), PFOA, cadmium, and lead. Now you can cook with less oil and spend less time cleaning up!
✦ Our Joyful Cooks Have Spoken ✦
4.8/5.0
(329 reviews)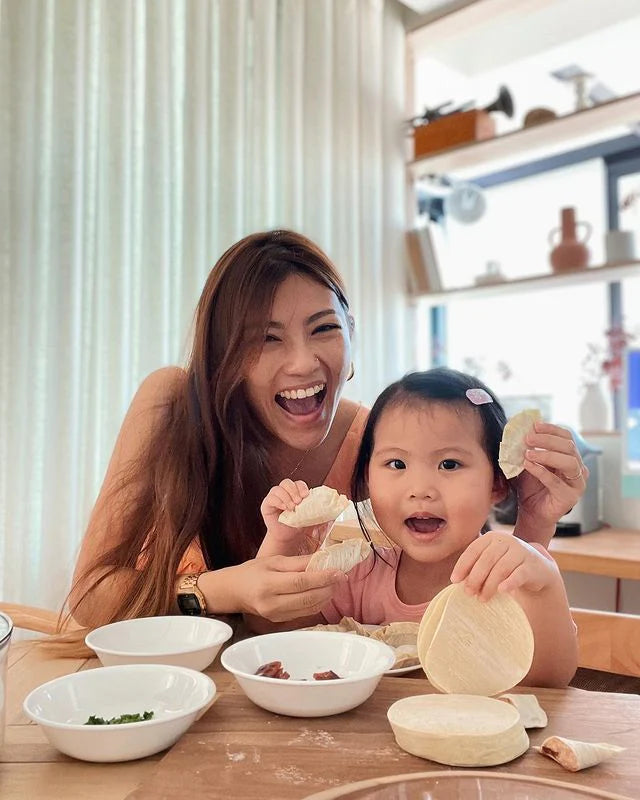 My favourite pan. It is versatile and large (28cm), but not too heavy to carry
- Su Yen (@suyenpang)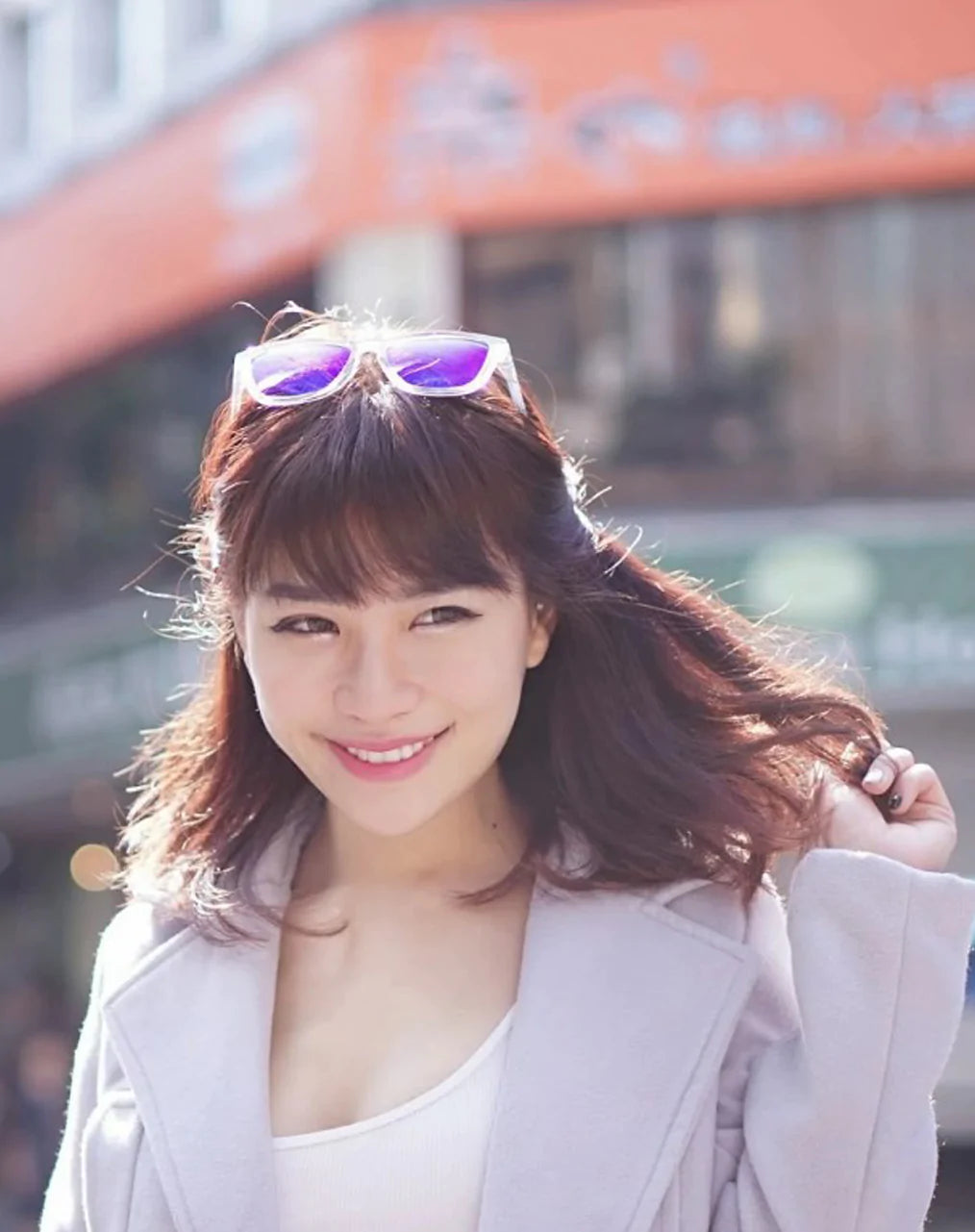 My cooking has become easy and hassle free as the pan is versatile for various types of cooking!
- Karen (@karenkh0)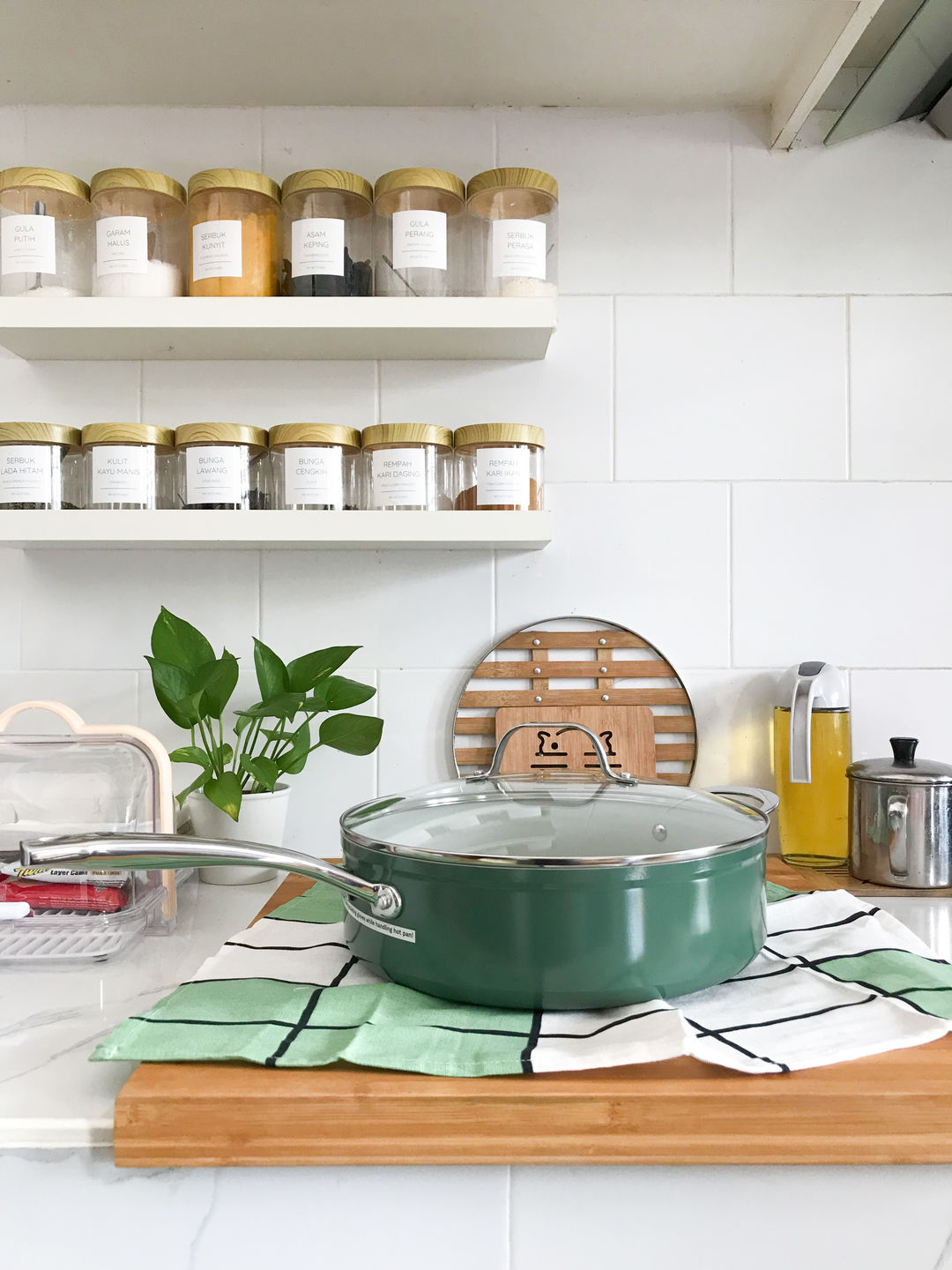 Saya sukaaa sangat cosmic pan ni, saiznyaa besar & memudahkan saya memasak. Mmg in love sgt 🥰
- Wan Nadiah Wan Mamat
Non Toxic
Swiss Certified
Care Free Cleaning