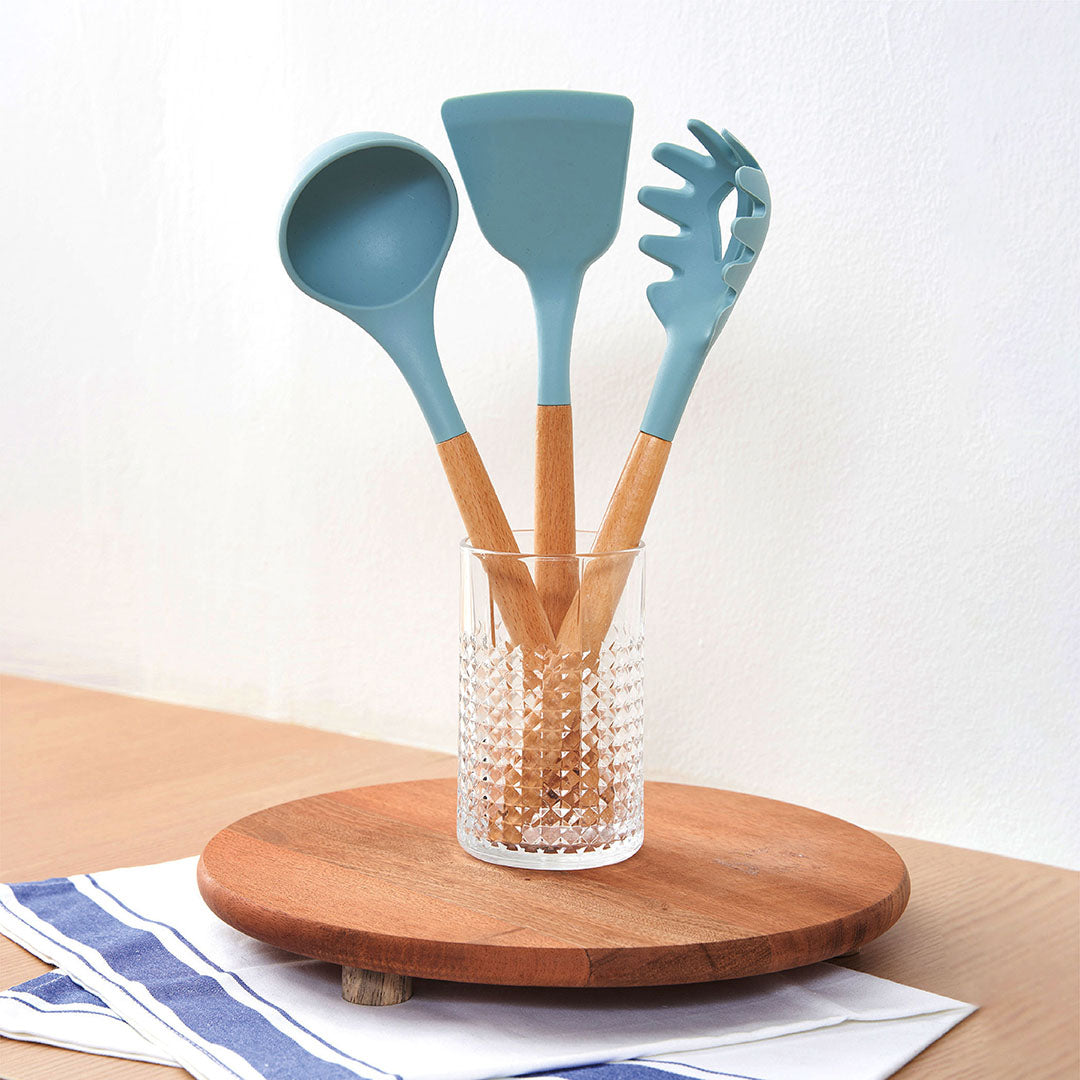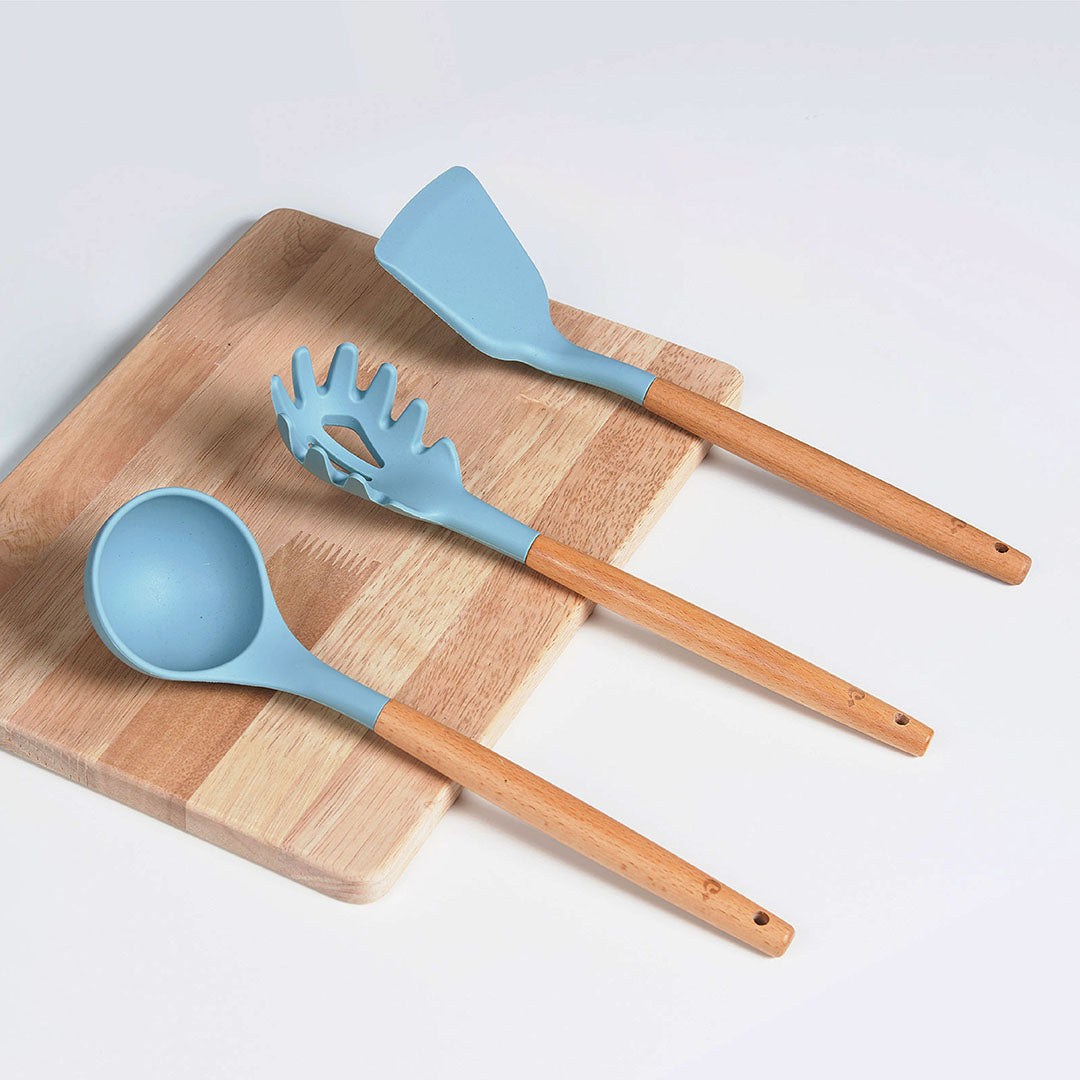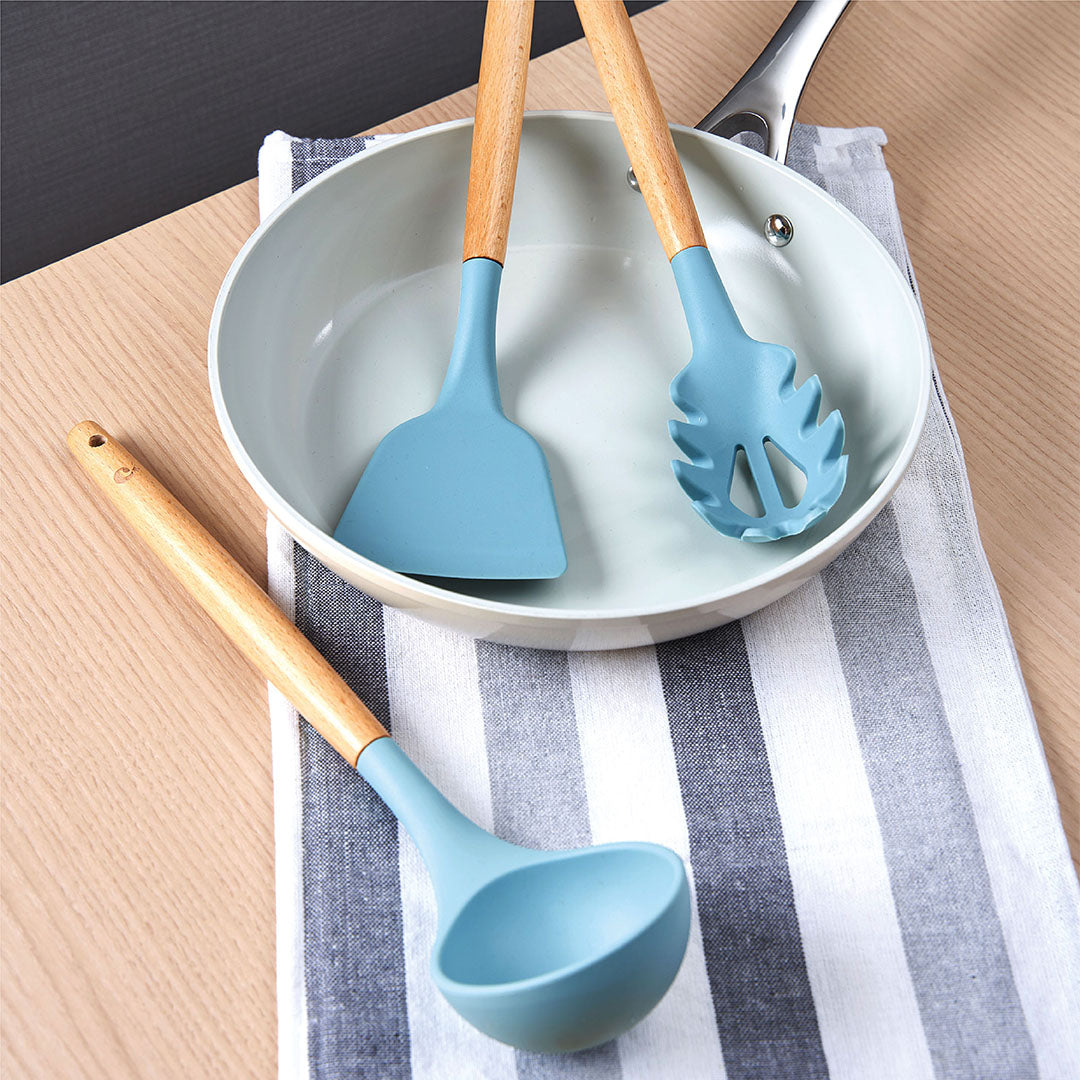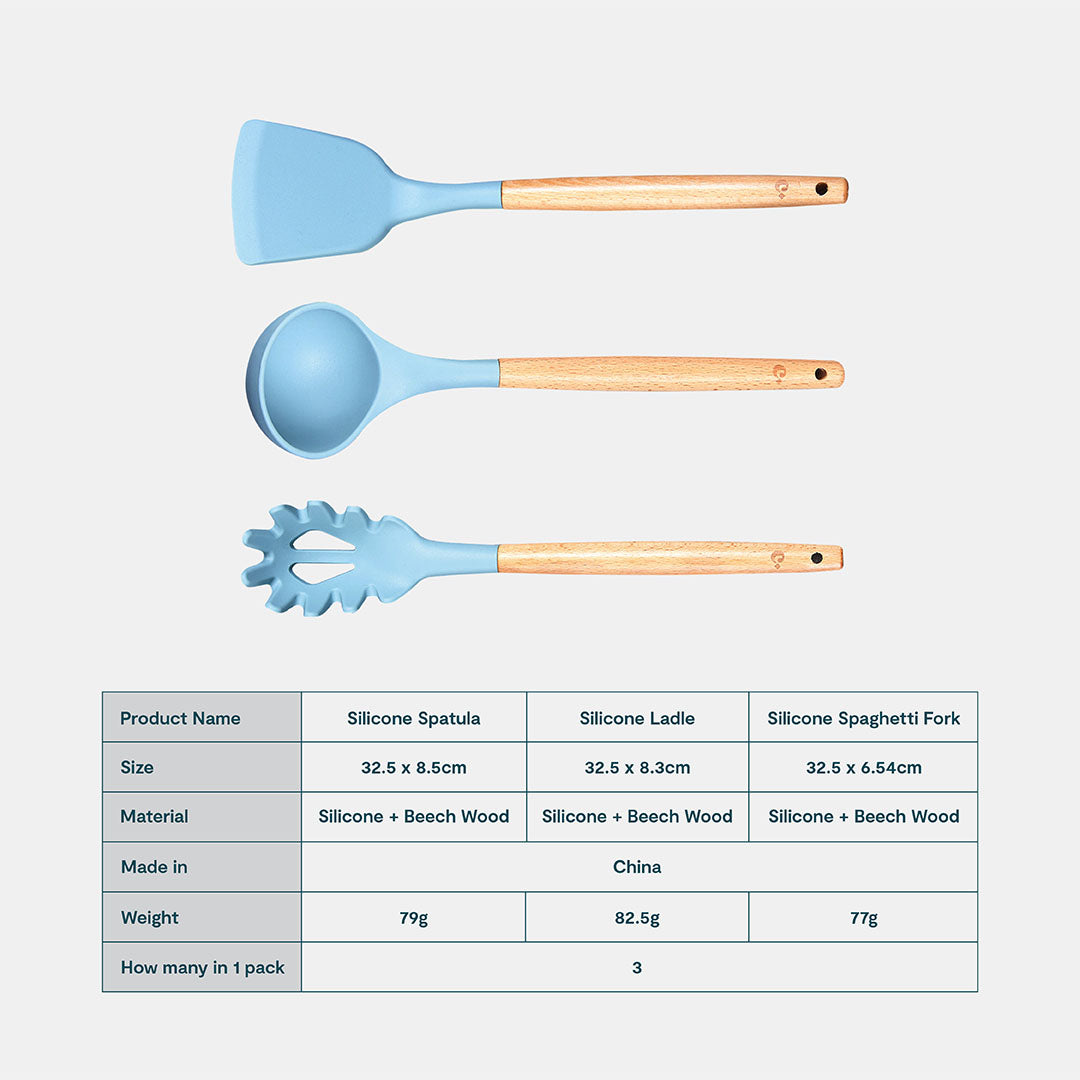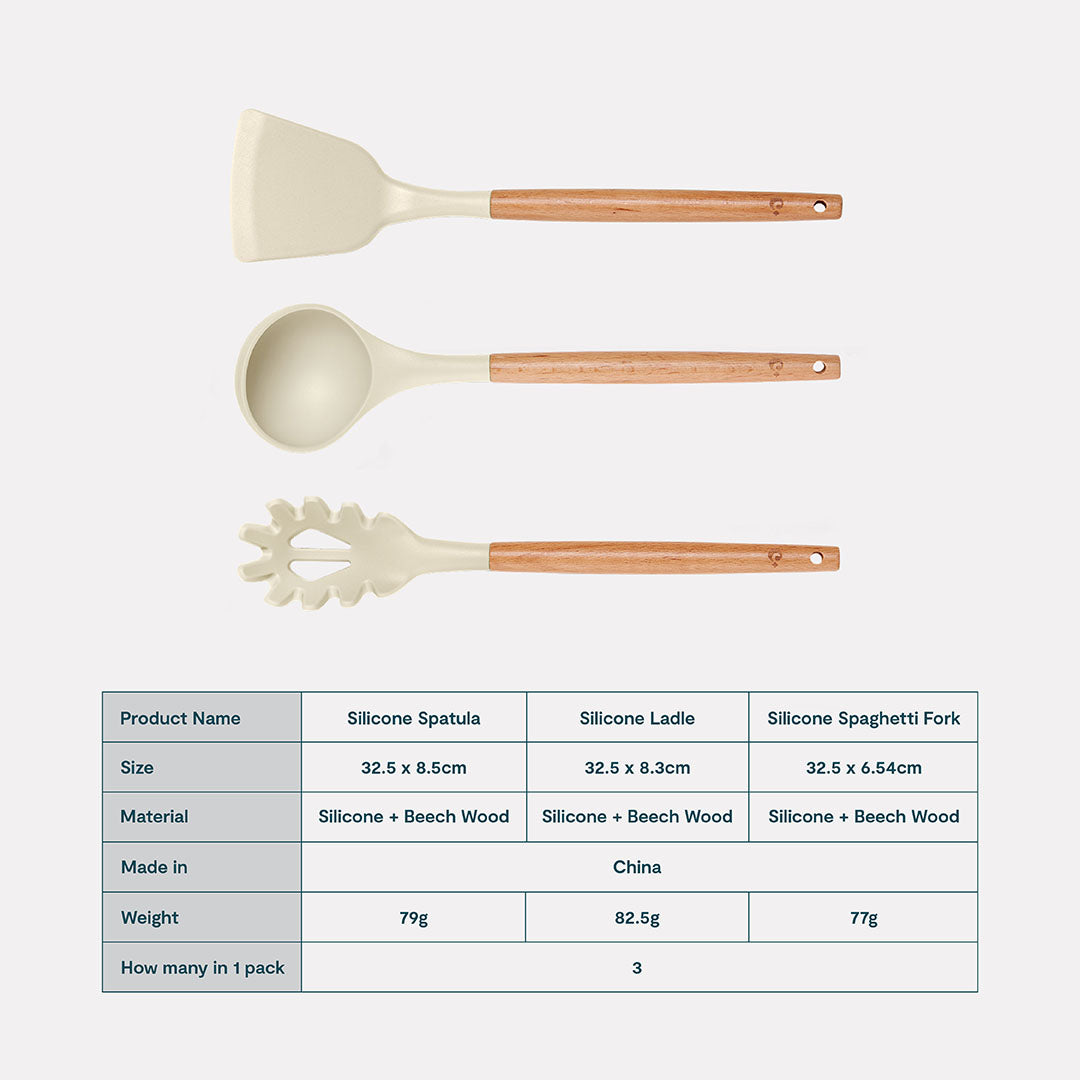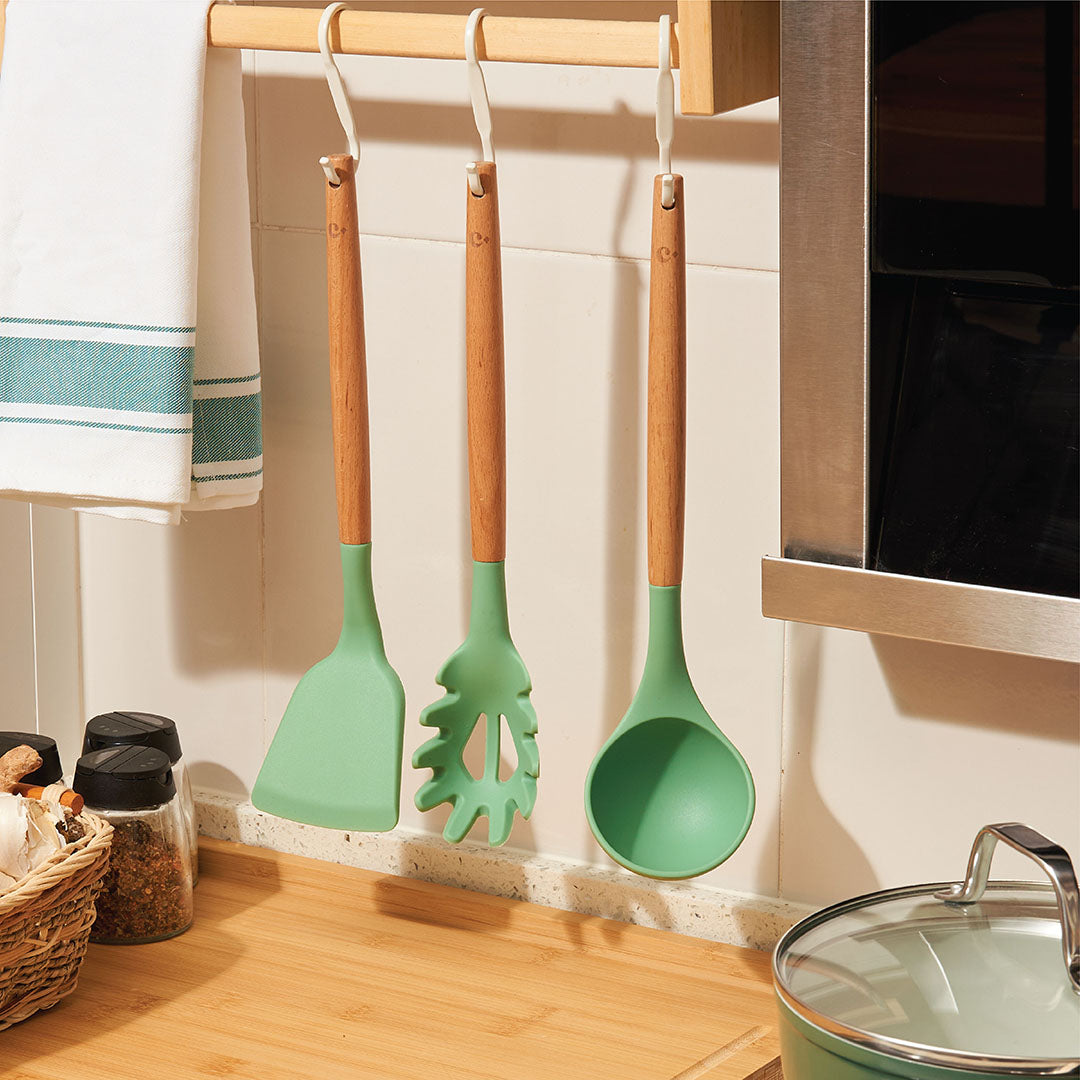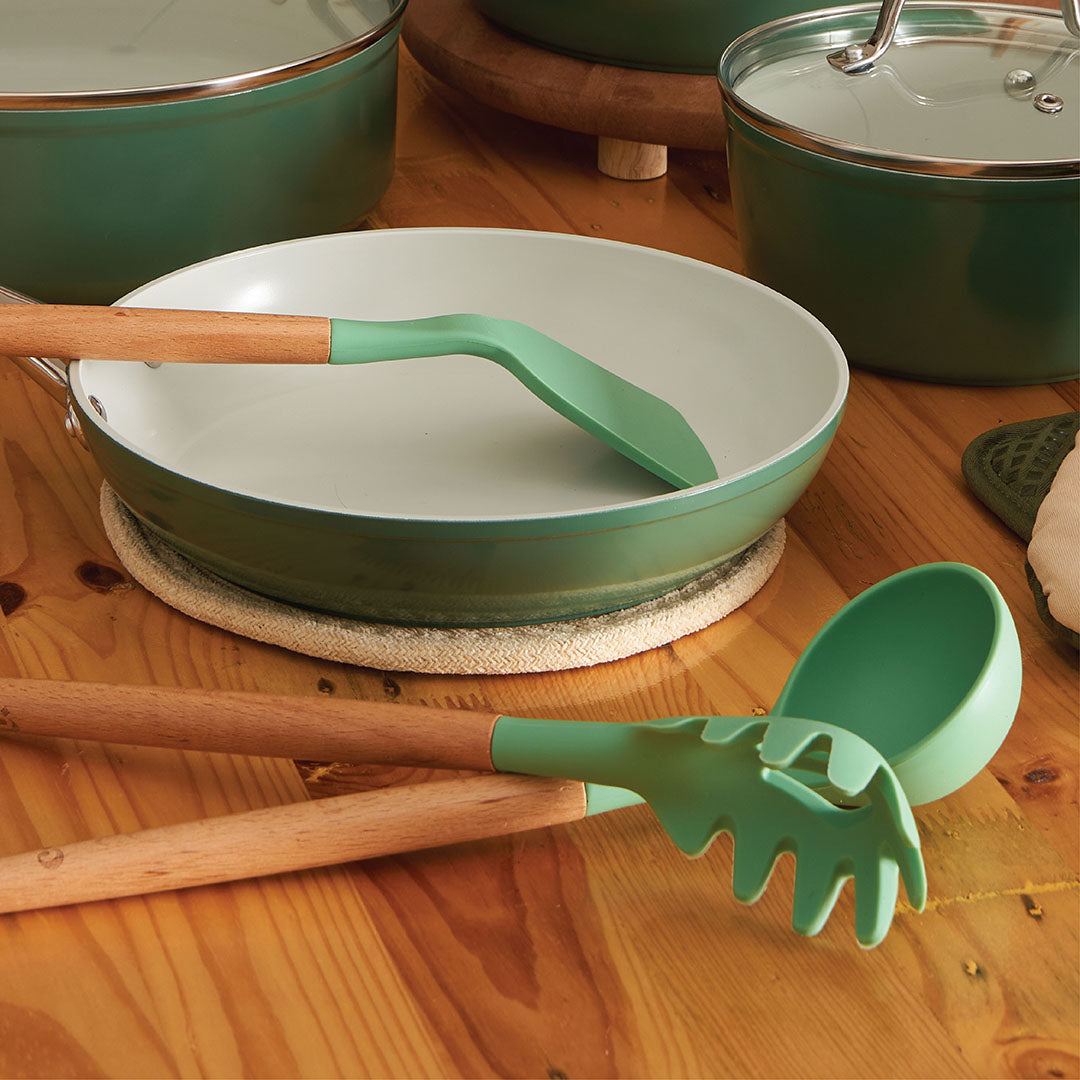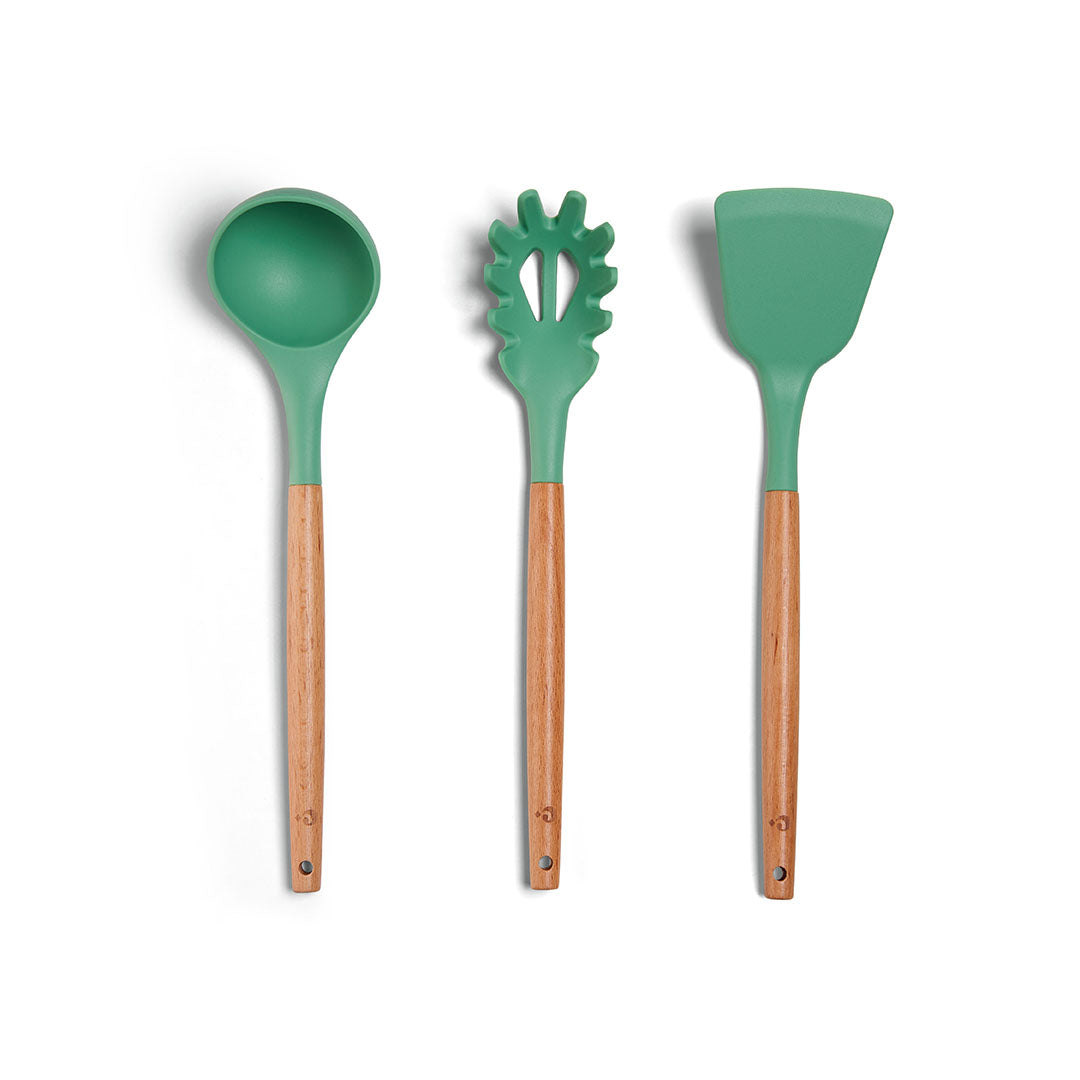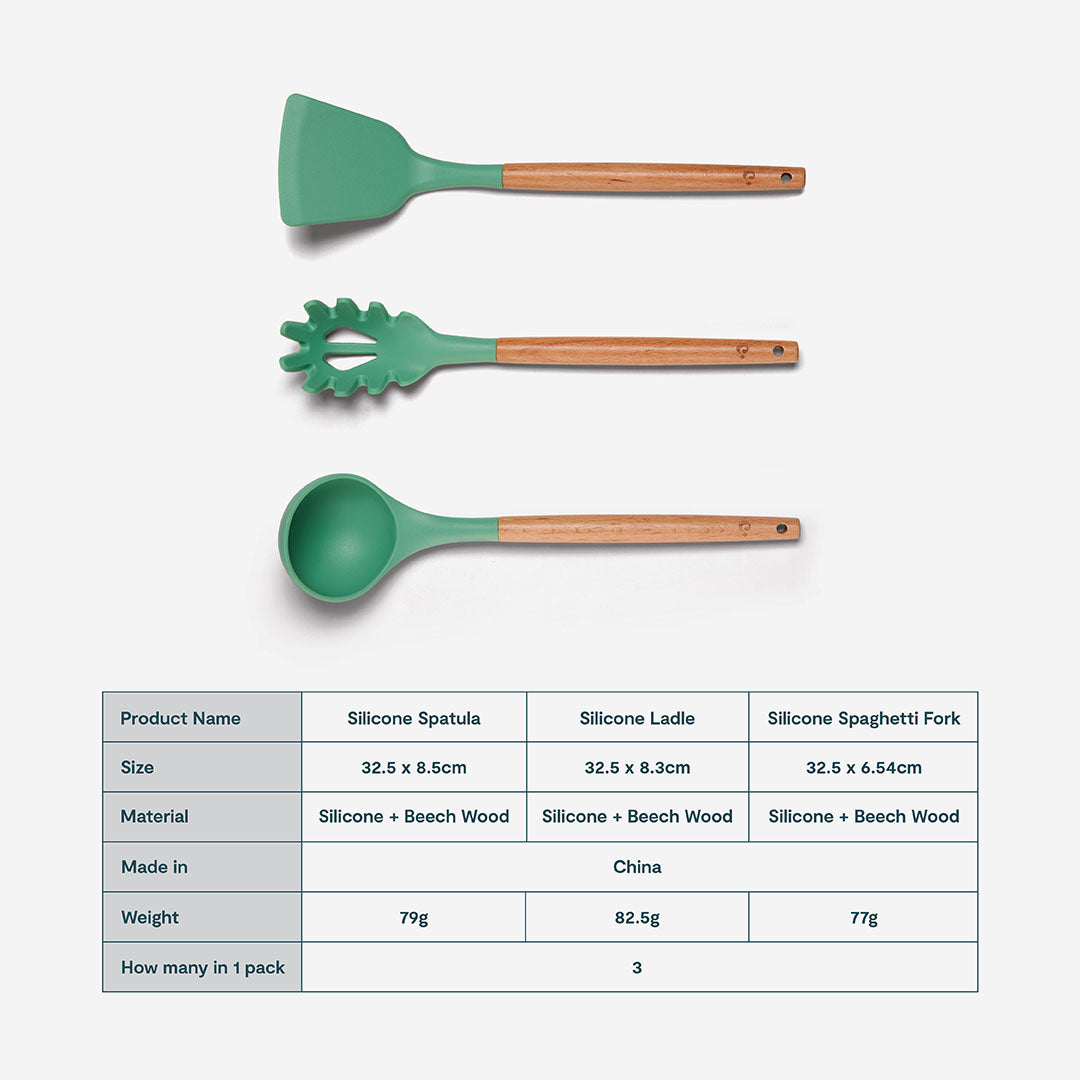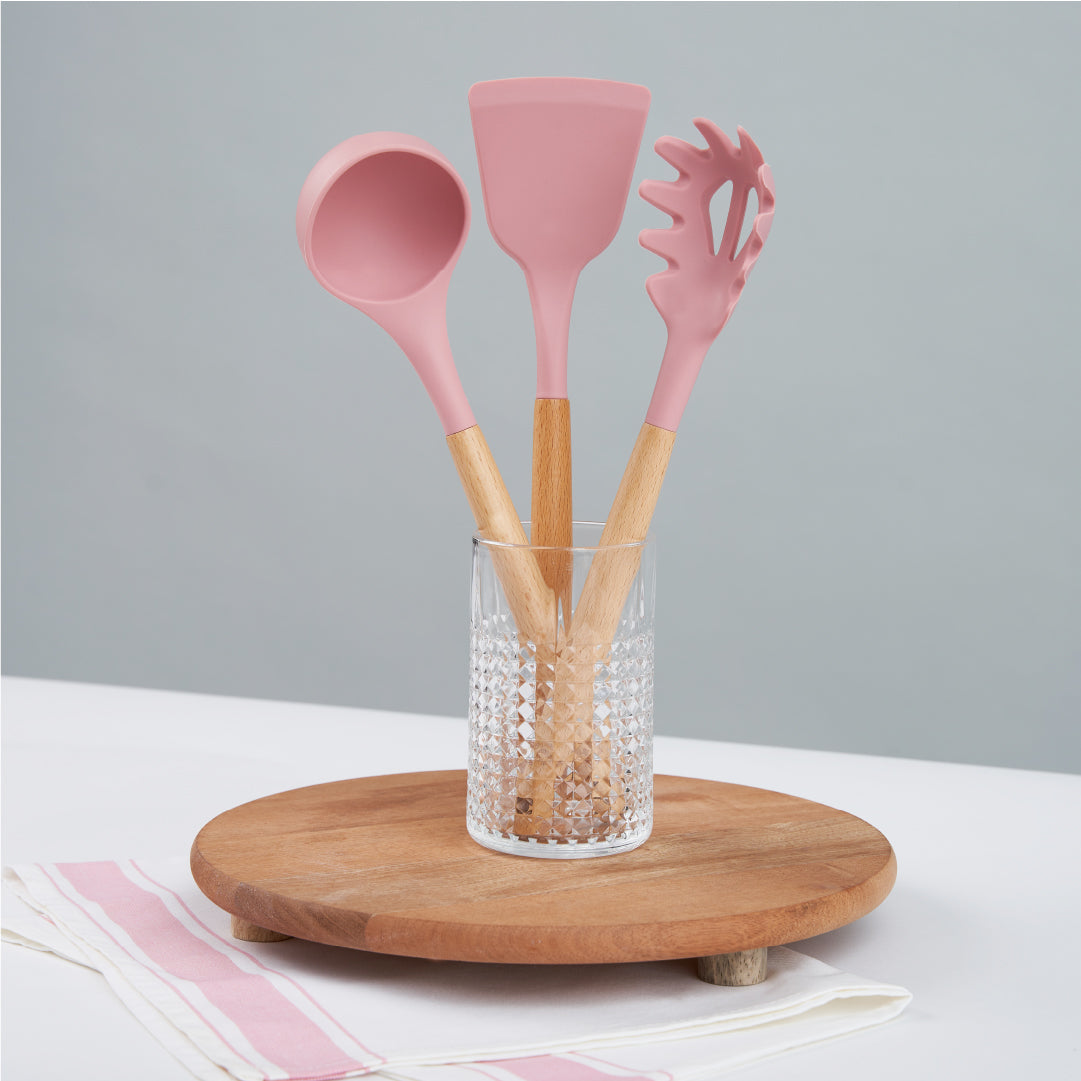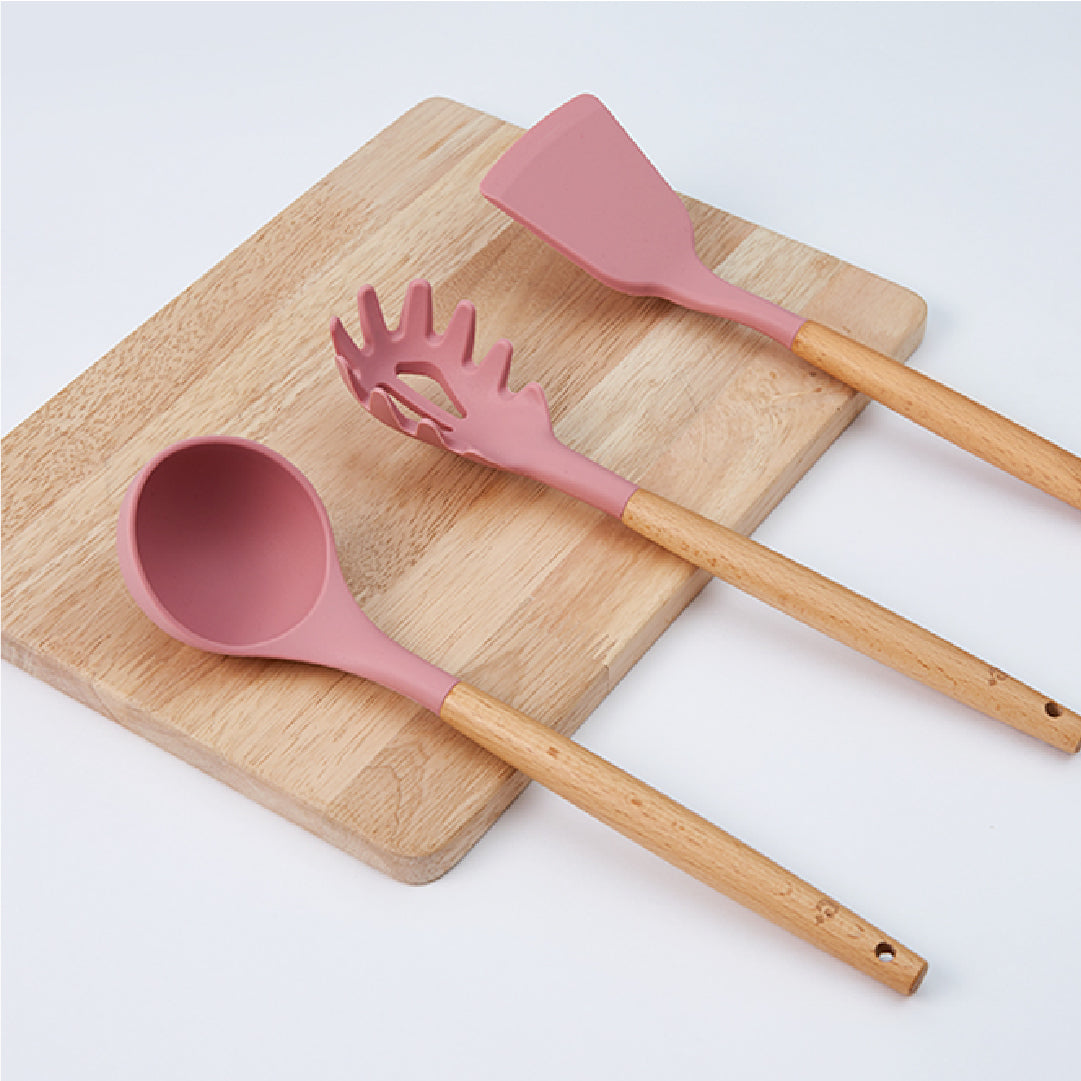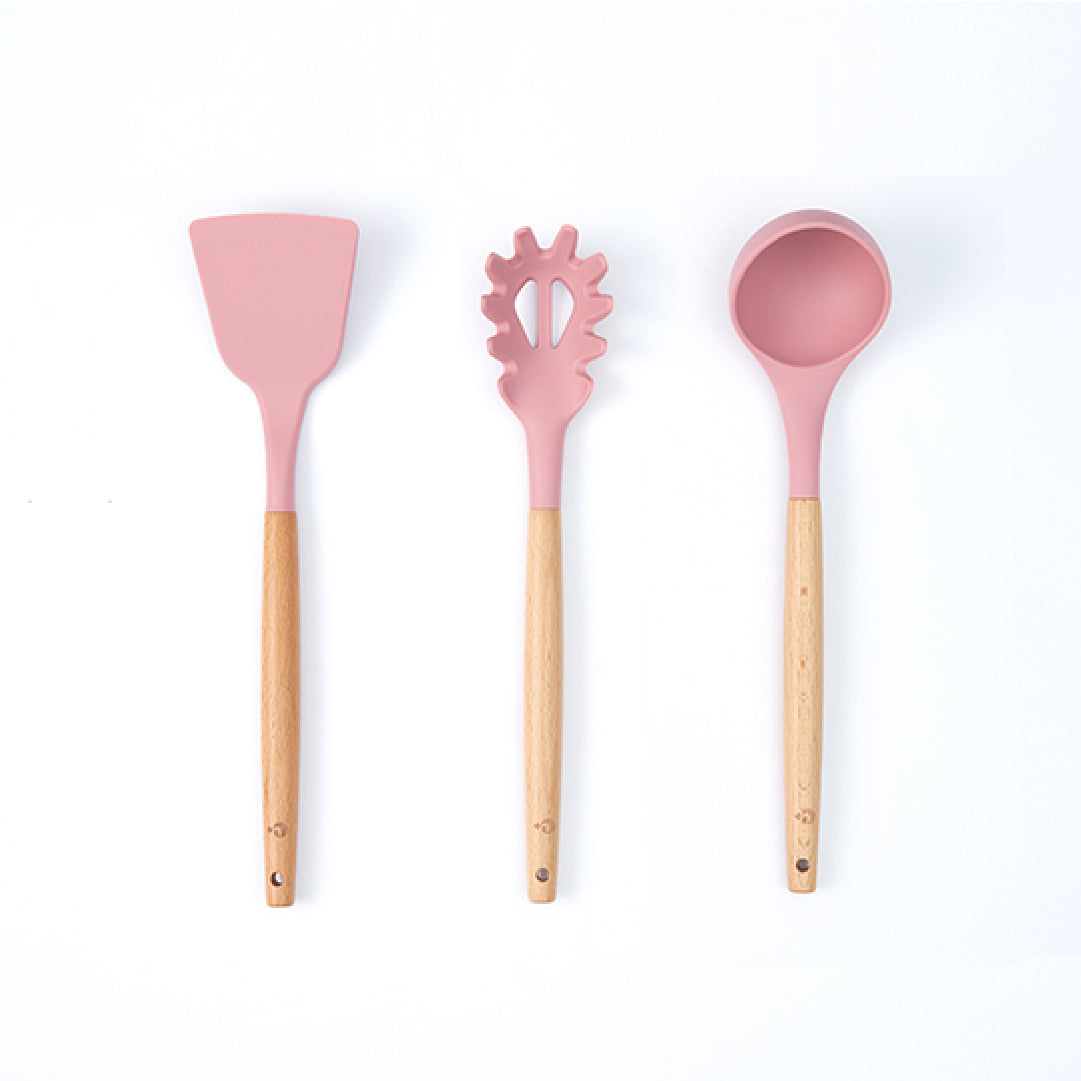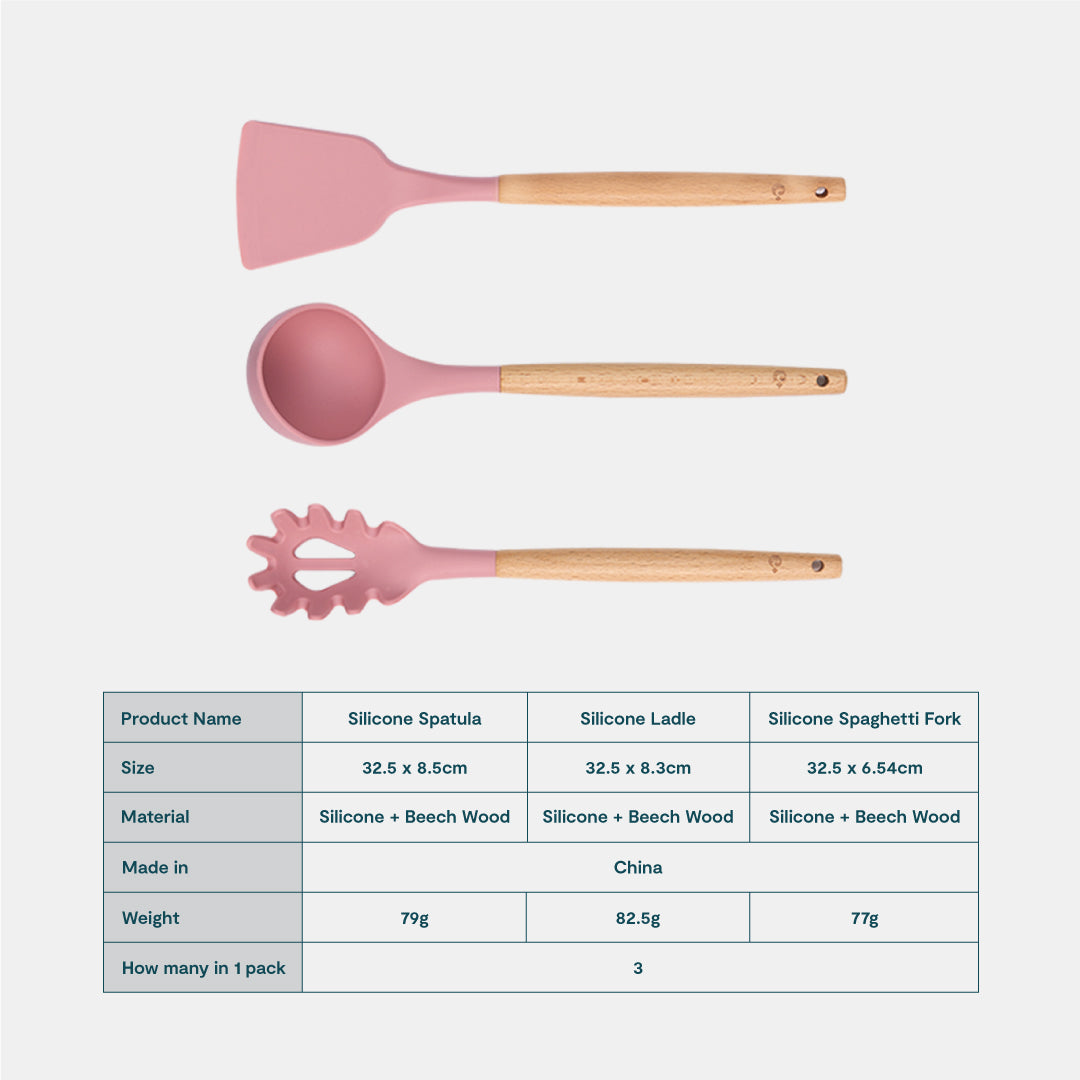 Cosmo Utensil Set
Say "Goodbye" to traditional cooking tools, and "Hello" to clean utensils for clean cooking.
Designed to be paired perfectly with your pots and pans, our utensils are made with FDA-approved silicone that's easy to clean, kind to your cookware, and ergonomically designed for a comfortable grip.
On top of that, our silicone is also resilient against temperatures of up to 230°C, and dishwasher safe.
1 x Silicone Spatula
1 x Silicone Ladle
1 x Silicone Spaghetti Fork
✦ Doesn't scratch cookware
✦ Naturally non-stick
✦ Easy to clean and dishwasher safe
✦ Comfortable grip with ergonomic design
✦ Made with BPA Free + FDA-approved silicone
✦ Long-lasting resilience (maintains shape and strength)
✦ Heat resistance of up to 230°C
Material
✦ Silicone
✦ Beech Wood

Size
✦ Spatula: 32.5 x 8.5cm
✦ Ladle: 32.5 x 8.3cm
✦ Spaghetti Fork: 32.5 x 6.54cm

Weight
✦ Spatula: 0.079kg
✦ Ladle: 0.0825kg
✦ Spaghetti Fork: 0.077kg
Featured on Cosmic Cookware social media
Non Toxic
Swiss Certified
Care Free Cleaning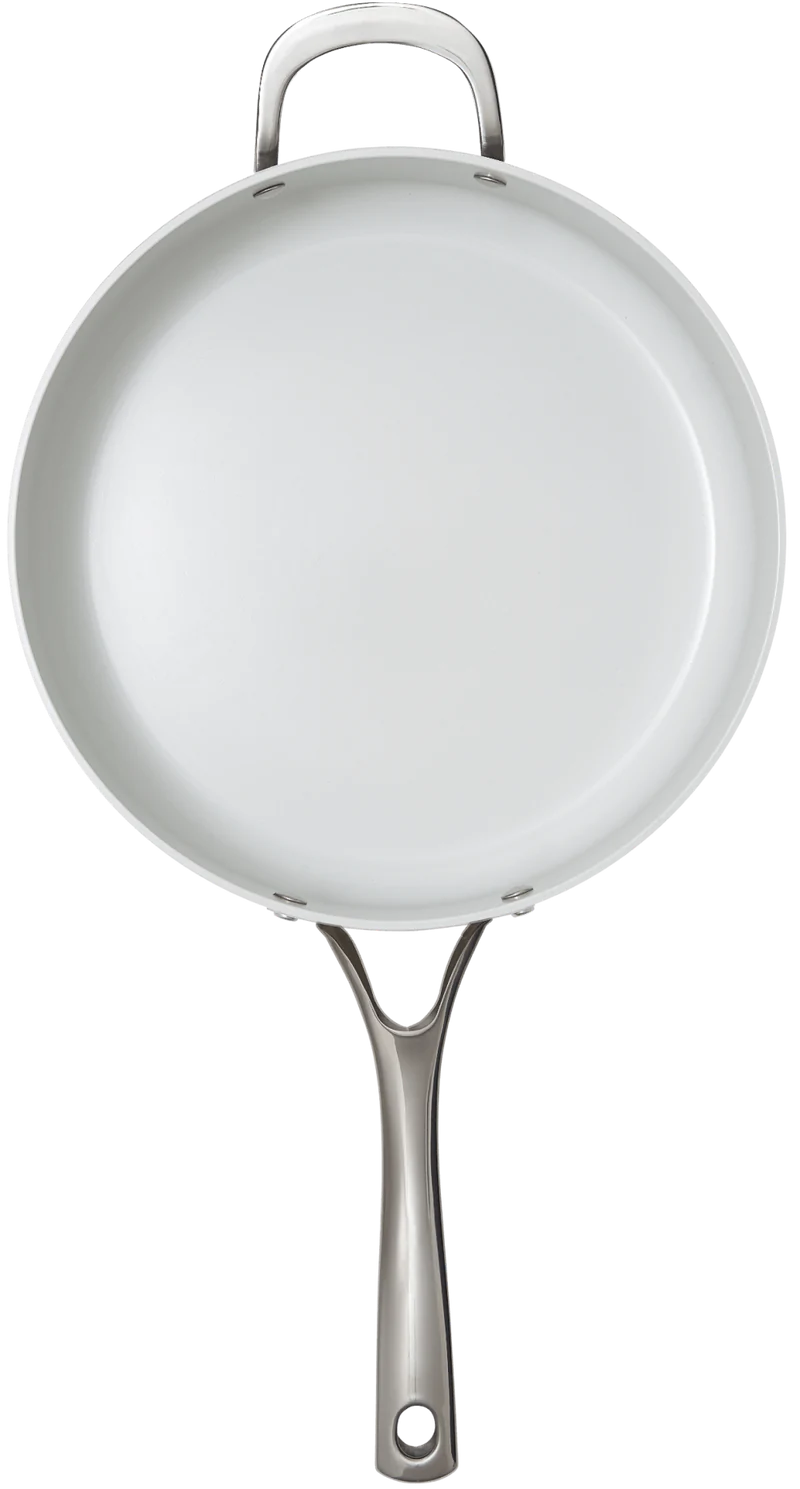 World class non-stick coating
Our certified Swiss-made & 100% chemical-free non-porous surface keeps your food free from harmful chemicals like Teflon (PTFE), PFOA, cadmium, and lead. Now you can cook with less oil and spend less time cleaning up!
✦ Our Joyful Cooks Have Spoken ✦
4.8/5.0
(329 reviews)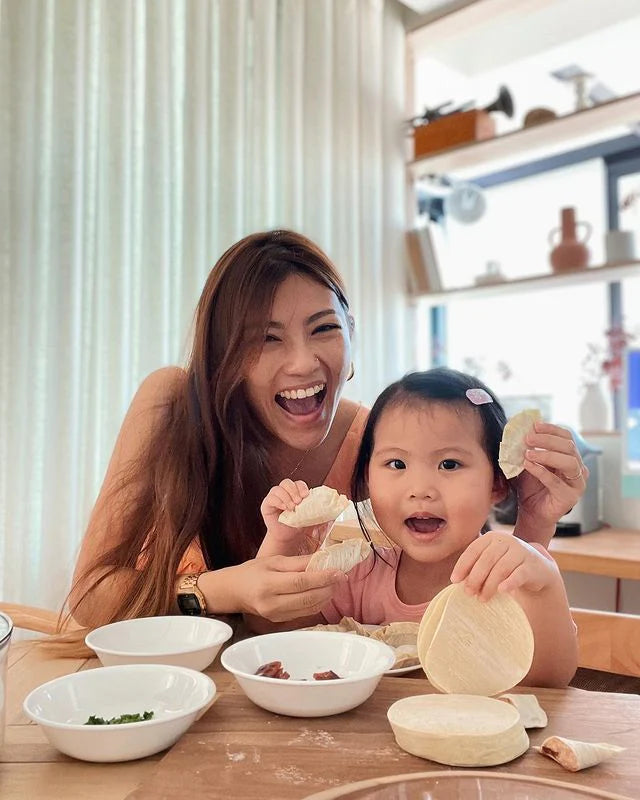 My favourite pan. It is versatile and large (28cm), but not too heavy to carry
- Su Yen (@suyenpang)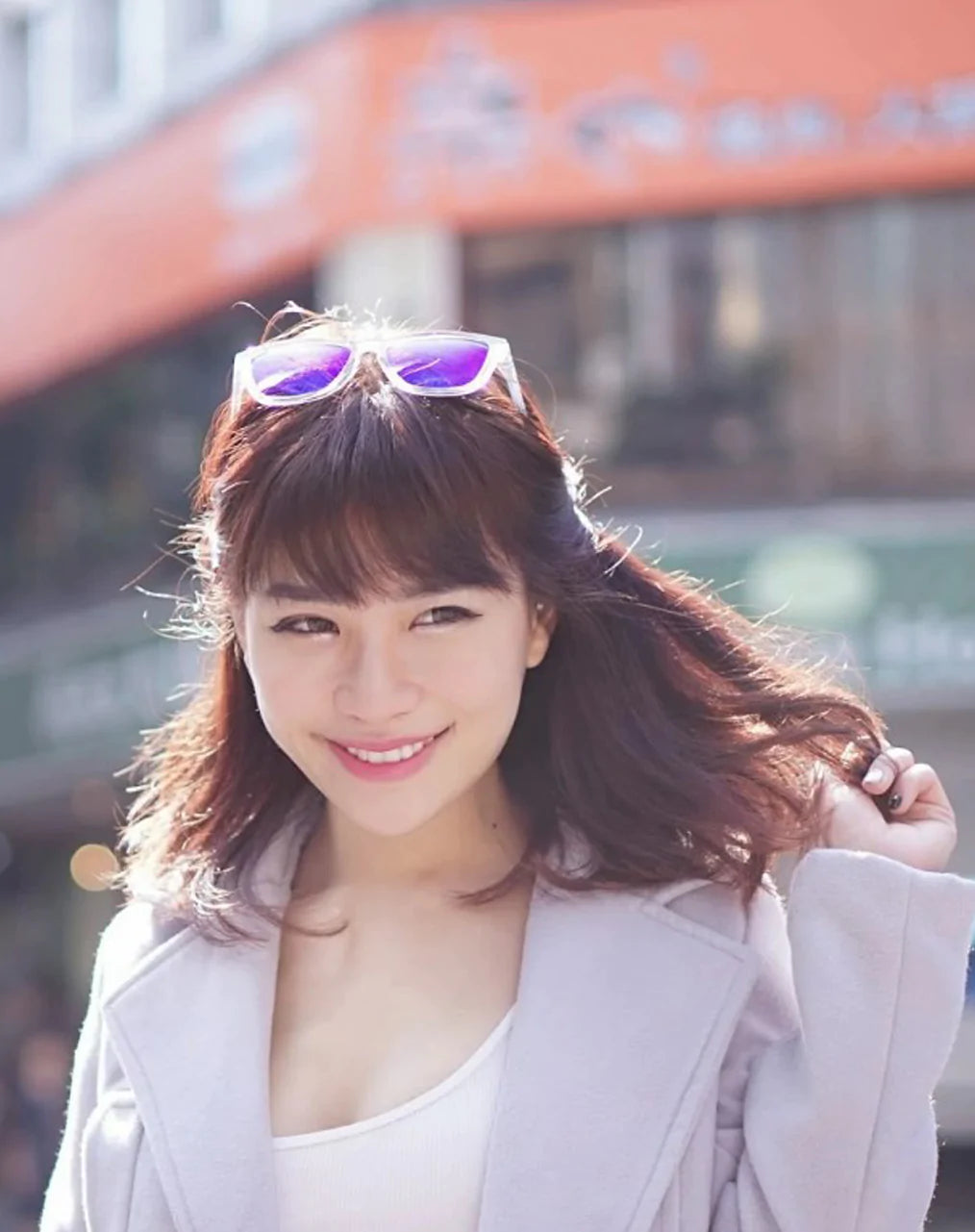 My cooking has become easy and hassle free as the pan is versatile for various types of cooking!
- Karen (@karenkh0)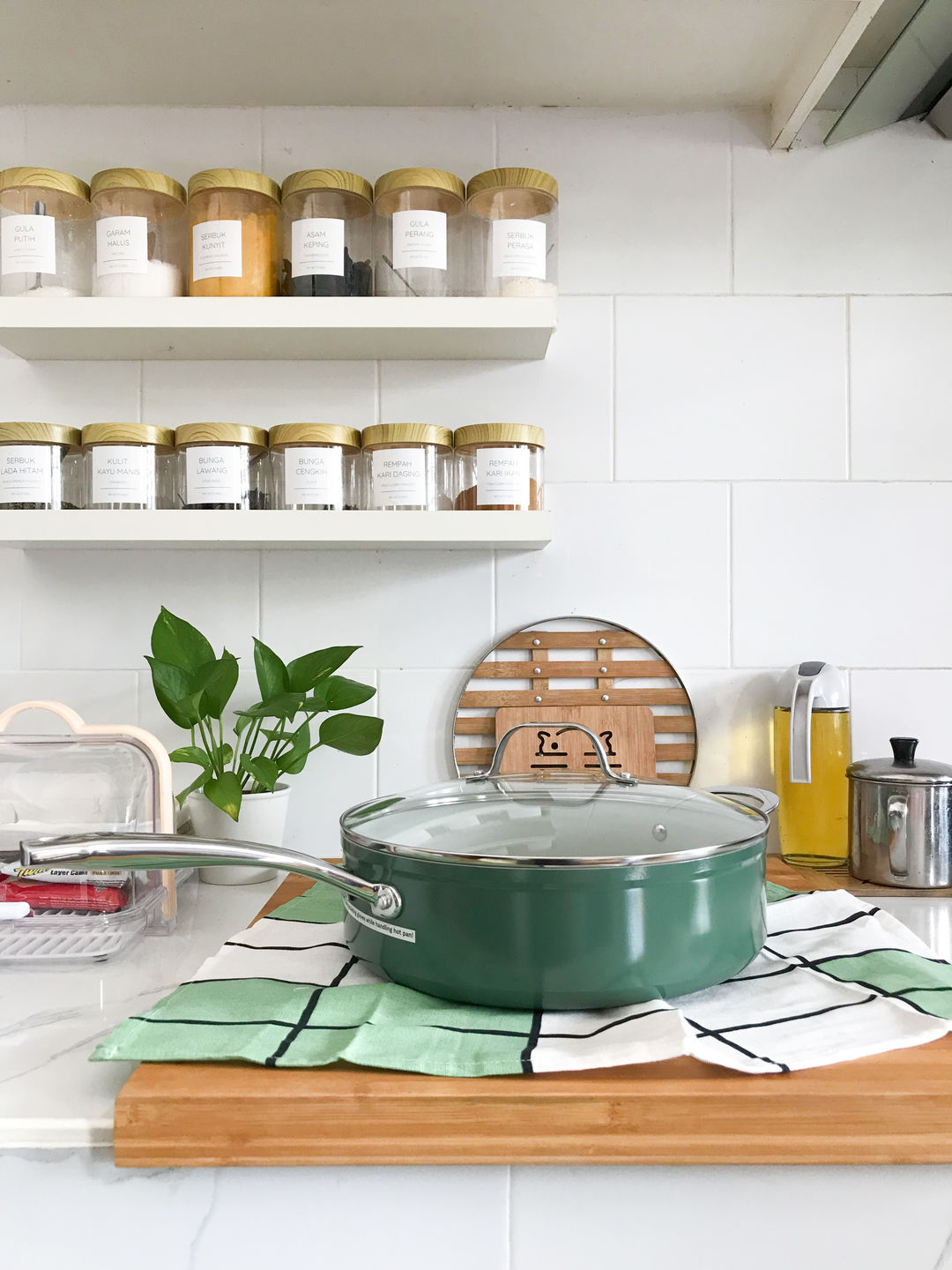 Saya sukaaa sangat cosmic pan ni, saiznyaa besar & memudahkan saya memasak. Mmg in love sgt 🥰
- Wan Nadiah Wan Mamat
Non Toxic
Swiss Certified
Care Free Cleaning